UAB Hospital Ready To Vaccinate More People, Waiting On More Vaccine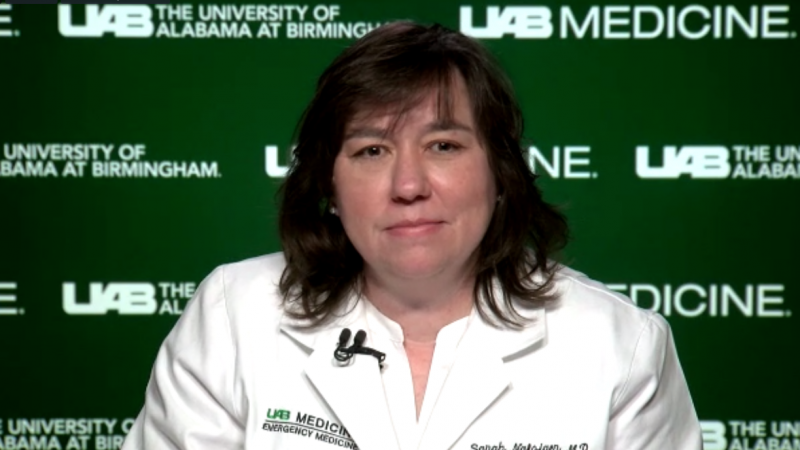 Alabama has among the nation's slowest rates of COVID-19 vaccination, according to data from the Centers for Disease Control and Prevention.
Yet, officials at UAB Hospital said the rollout there is going better than expected.
As of Tuesday morning, the state's largest hospital had administered more than 23,000 vaccine doses mostly to UAB employees plus local health care workers and emergency providers, according to the vice president of clinical support services Dr. Sarah Nafziger.
Nafziger said UAB has the staff and resources to expand distribution and establish larger community vaccination sites as soon as this week, but officials are waiting for sufficient allotment from the Alabama Department of Public Health (ADPH).
"The biggest barrier we have right now, and really the only barrier, is making sure we have vaccine doses," Nafziger said. "It doesn't make any sense to stand up a mass vaccination site and bring all those people out there and schedule people to receive vaccine if we don't have the doses to give."
Nafziger said the hospital has received three shipments of COVID vaccine so far and does not know how much more will come this month. She said ADPH typically tells the hospital how many doses to expect a few days before shipping the supply. UAB's initial allotment was about 10,000 doses, followed by a shipment of about 7,000 doses, and a third delivery of about 3,000 doses.
The latest data from ADPH shows that statewide, providers have administered about 158,000 doses of the COVID vaccine, just over one-third of the roughly 446,000 doses that have been delivered to the state.
According to The CDC, as of Tuesday, Alabama ranked last in the number of COVID-19 vaccine doses administered per 100,000 residents, although ADPH officials dispute that ranking. They blame distribution delays on a limited vaccine supply.
This week, the state expanded vaccine eligibility to residents aged 75 and older, as well as law enforcement officers and firefighters.
Demand is high and residents have expressed frustration with the process. A hotline to schedule appointments at local health departments was overwhelmed with calls last week and ran out of appointments in a few days.
ADPH officials have asked for patience and said they are developing an online scheduling system.
In Jefferson County, the health department is reaching out to eligible residents who sign up for a vaccine online or call a dedicated hotline. UAB Hospital is reaching out to patients who are eligible to schedule appointments at the UAB Highlands parking deck.
Editor's note: UAB holds WBHM's broadcasting license, but the news and business departments operate independently.