The Secret to Good Radio is…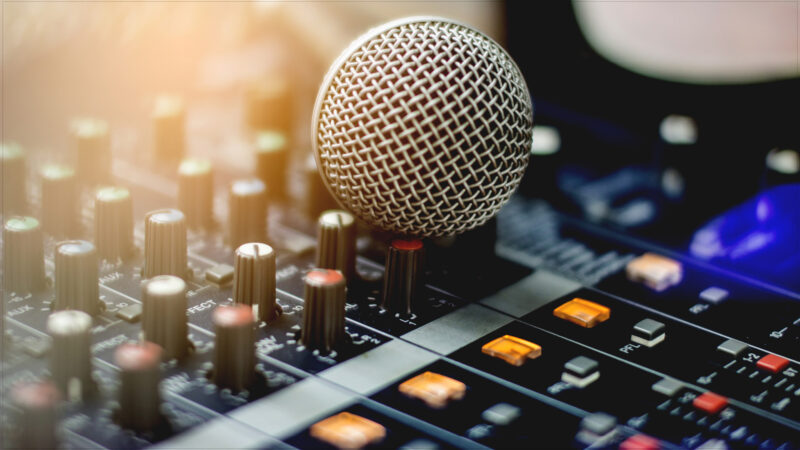 Want to know the secret to good radio? Airchecks.
What's that? It's regular listening sessions with WBHM hosts where I offer feedback on their on-air performance. We talk about what works well and the opportunities to continuously improve.
Most of us do our jobs every day and maybe we get feedback once a year. Consider an on-air host. They're in an isolated room by themselves, yet they talk to thousands of people simultaneously, but never see their faces – a very unusual situation.
As a listener, when you hear Andrew, Lissa, Janae, Tim, Nancy, Richard, Miranda or even me on the air, it should always sound natural and be clear. But there's a lot going on behind the scenes to make sure information is presented in the most listener-friendly way possible.
For example, when you hear a station break with a local announcer events are presented in a certain sequence – what I call "Now, Next, Later." "Now" is when we tell listeners who we are and what program is on the air. "Next" is when we encourage people to keep listening by promoting a story coming up in 15 or 20 minutes. And "Later" is when we promote a program later in the day or on the weekend.
But this is just part of what's going on. Announcers also have to pay attention to pronunciation, enunciation, pacing, and vocal pitch to name just a few more things. That's why each break is like a little puzzle an announcer has to put together – sometimes ahead of time, but often on the fly. It's a skill learned over time.
By the time you read this, I'll have completed 24 airchecks since last October. And WBHM sounds better for it. Maybe you've noticed? But, this isn't about me but rather about the voices you hear every day.
I'm fortunate to work with professionals who genuinely want to do a good job. It can be tough to listen back critically to a recording of yourself. But, like all good feedback, airchecks are never personal. My job is to work with the on-air staff and give them the tools so they sound great – all for your benefit.
(Through "Programming Notes," we hope to keep you connected to what is happening at WBHM both internally and on-air. Have feedback you'd like to share? Or a programming question? Let me know!)