New Orleans' Return To Cultural Parades Is A Step Toward Healing In The South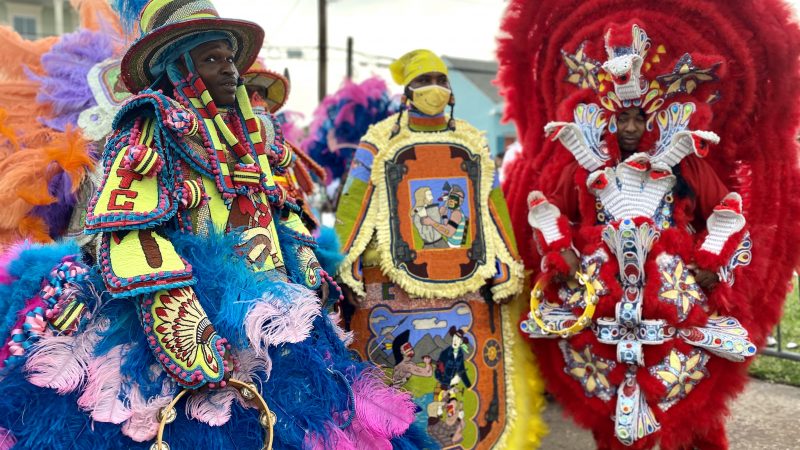 New Orleans was a hotspot for COVID-19 cases and deaths at the start of the pandemic and many of the attractions that bring people in from across the region – from Jazz Fest to the bustling bar scene on Bourbon Street – were halted. But an event last month offered a glimmer of a hope for a return to normalcy.
New Orleans' Mardi Gras Indians held a second line funeral, a parade for family, friends and strangers to honor local icon Keelian Boyd, otherwise known as Big Chief Dump, of the Young Maasai Hunters tribe. He died from heart failure March 28, 2021. 
It was one of the first major Mardi Gras Indian burials and parades since the city shut down.
 New Orleans is now in modified Phase 3, where social distancing and masks are still required, but gatherings of 500 people and live music are permitted. City officials say second line parades are only allowed with permits. 
"During this pandemic, this is like one of the first big culture events, so it's like bringing a family together," said Belden "Noonie Man" Batiste, of the Yellow Pocahontas tribe.
See more photos and read the full story from our partners at WWNO here.
This story was produced by the Gulf States Newsroom, a collaboration between WBHM, Mississippi Public Broadcasting, WWNO in New Orleans and NPR.