Ivey's Prison Construction Plan Meets Financial Roadblock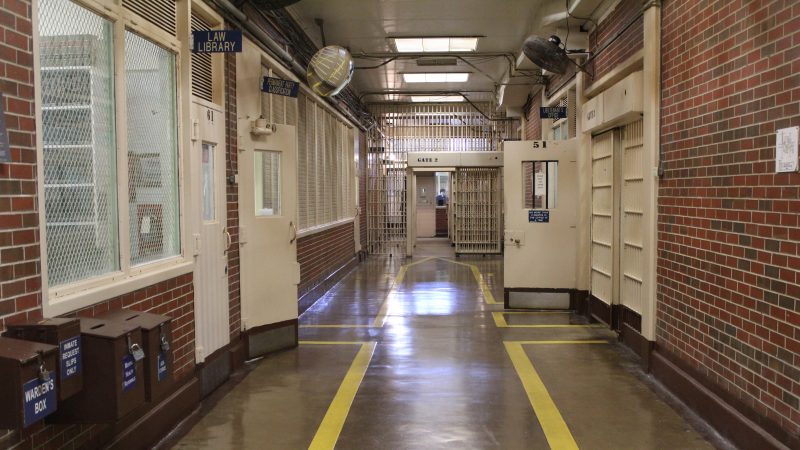 Gov. Kay Ivey said she will look at other options to finance new prison construction after the state missed a key deadline this week. 
Earlier this year, Ivey signed two leases with the private prison company CoreCivic, which agreed to build two new men's prisons that the Alabama Department of Corrections would lease and operate. The state was negotiating with another group, Alabama Prison Transformation Partners, to build a third prison. 
Developers were supposed to secure funding for the project by Tuesday, but several investors pulled out of the deal in recent months. 
In a statement Wednesday, Ivey said she will soon meet with legislative leaders to discuss "additional/alternative options to fund the construction and maintenance of new prison facilities."
"It is unfortunate that the comprehensive efforts underway to resolve this issue have proven so challenging and time-consuming," Ivey said. "However, my commitment to improving prison conditions is unwavering."
The state faces mounting pressure to improve its overcrowded prison system, which is being sued by the U.S. Department of Justice for unconstitutional levels of violence and sexual assault.
Alabama lawmakers have turned down previous proposals to fund prison construction and many criticized the build-lease plan, which did not require legislative approval. They point to an estimated cost of $3 billion over 30 years.
Chairman of the House General Fund Budget Committee, Rep. Steve Clouse, R-Ozark, said it would be "better for taxpayers" for the state to fund new prisons. He said lawmakers could approve a bond issue to finance the project. 
"I think the vast majority of the legislature realizes now that we've got to have new facilities," Clouse said. 
In an interview Wednesday announcing her bid for reelection, Ivey said a bond issue is "very likely." She said she will only consider calling a special session if there's an "agreed-upon plan."