It's that Time of Year Again…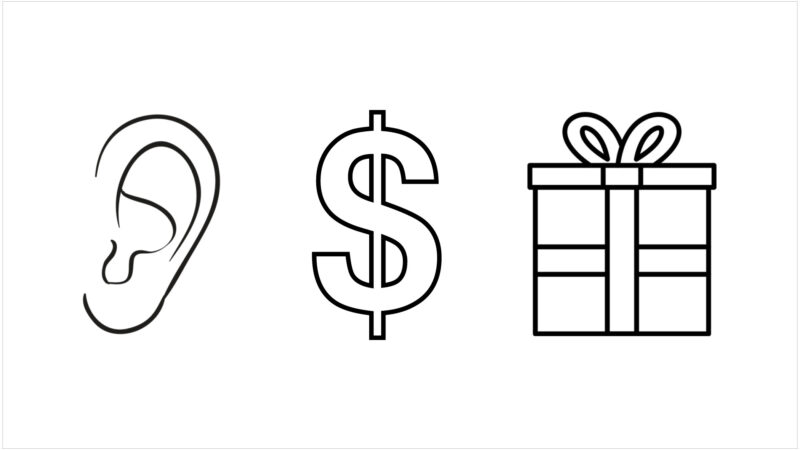 What's the one phrase that repels public radio listeners faster than anything? On-air fund drive. But wait!! Before your eyes glaze over, it's important to realize that when it comes to fundraising, WBHM (and all of public radio) have grown up over the years. Fifteen or so years ago public radio asked listeners how they perceive fundraising both on an intellectual level and in terms of how it sounds on-air. To this day, those answers directly inform what we do and say on-air, as well as what we don't do and say on-air. I'll give you two examples:
First, there was a time when WBHM offered hundreds of gifts (aka "premiums") in exchange for a donation. While we may have meant well, it turns out these myriad gifts are perceived negatively — like a TV infomercial with the message of "give to get stuff." Put another way, "What happened to my calm, commercial-free oasis on the radio?" Additionally, tracking who got what gift became a paperwork nightmare for the station and not a good use of your money. We'll always have a few thank-you gifts during each fundraiser, including the popular pint glass, but we've done away with the days of public radio home shopping.
Second, for a listener to give to public radio, they have to listen. That may sound obvious now, but several years ago that was a new concept. In each fundraiser, there are lots of numbers: the phone number, goals, donation amounts. However, giving calm rational information about why funding is important is essential. In particular, the percentage of listener support in our budget (it's more than half, in case you were wondering). Even something such as ringing phones contributes to a frantic sound that is perceived by listeners as highly negative.
You may think this is pretty dry stuff, and it CAN be, but it doesn't have to be. At WBHM, we work hard to "be ourselves," have fun, and even inject a bit of humor. We can still take our fundraising a bit less seriously even with a more focused message and reminding listeners of our quality journalism, music programs, and our public service mission.
Fundraising is programming and it's some of the most important programming we do. It turns out that listeners don't mind being asked for money, it's how they're being asked. And as program director, it's my job to work with the WBHM team to make sure we're delivering a consistent, listener-focused message that resonates and makes everyone feel welcome to give.
(Through "Programming Notes," we hope to keep you connected to what is happening at WBHM both internally and on-air. Have feedback you'd like to share? Or a programming question? Let me know!)