Impasse Between City Council, Mayor's Office On Scheduling Delays Spending Of City Relief Funds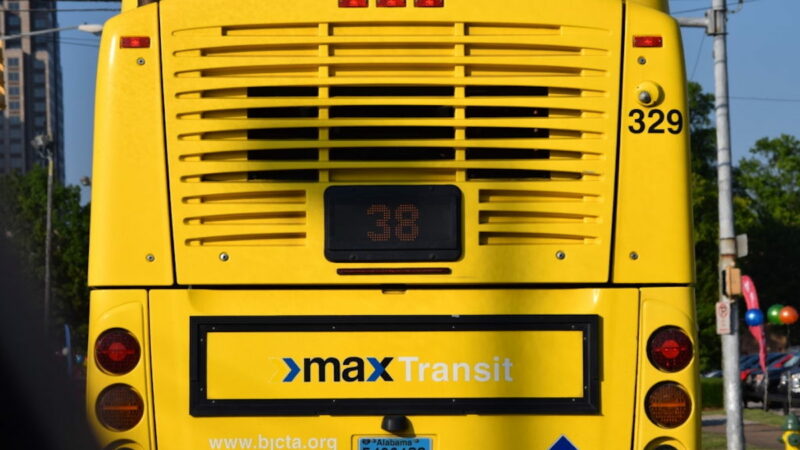 Scheduling problems between the City Council and mayor's office have slowed Birmingham's efforts to spend $74 million in federal relief funding.
The city received its money from the American Rescue Plan in May and quickly allocated $17.5 million toward premium pay for city employees who worked through the COVID-19 pandemic. But negotiations over how to spend the rest of the remaining money stalled last month after Mayor Randall Woodfin proposed allocating the money into several different "buckets."
That included $3 million for community-based public safety initiatives, $1.5 million to COVID-19 response, $18 million for neighborhood revitalization projects, $18.75 million for public transportation, $4.5 million for small business support, $1.1 million for employee vacation buyouts, $4.75 million for tourism and $1.5 million for grant writing and professional services to pursue other federal funding sources.
To Woodfin's obvious frustration, councilors balked, questioning the apparent arbitrariness of those allocations, particularly to public transportation, and delayed the item until a committee of the whole meeting could be convened. That meeting still hasn't happened, Council President William Parker said Tuesday, because, "We couldn't get everyone together … not only the council, but the mayor and the finance director and the other members of the mayor's team to get together so we can all sit and talk."
Parker promised to "keep trying" and vowed that the council will "have more of a holistic approach in the next week or two."
District 8 Councilor Steven Hoyt, whose unavailability had prevented a committee of the whole meeting from happening on July 27, argued that the council could begin discussing ARP funding for capital projects within their districts without the mayor's office. But Parker insisted on the administration's presence, arguing that the council needs help making sure projects meet ARP funding guidelines.
"We don't want to say we can do four or five parks projects, for example, [and then have them] not qualify," he said.
Still, Parker insisted, "time is of the essence" to allocate the ARP funds.
"We'll have more of a holistic approach in the next week or two," he said.
Birmingham will receive its second $74 million tranche of ARP funding next May.