'Huge Number' Of Jeffco Residents Soon Eligible For COVID Vaccines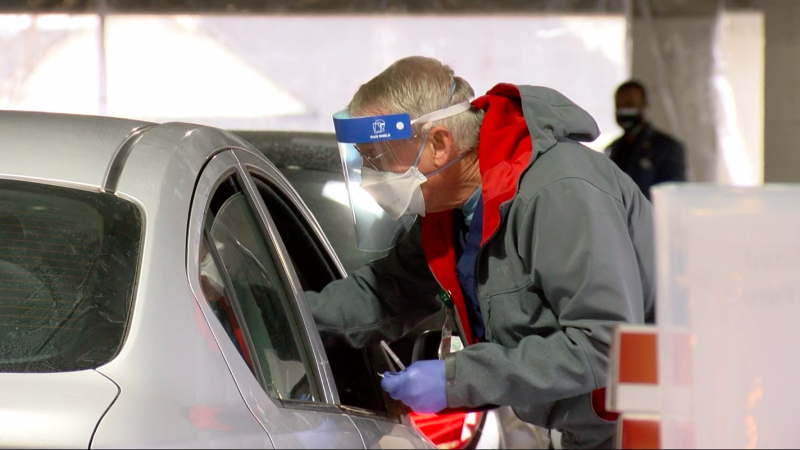 Starting Monday, Alabama is expanding eligibility criteria for COVID-19 vaccinations to include all residents aged 65 and older, plus several groups including educators and grocery workers.
In Jefferson County, that means almost one-third of residents will be eligible to receive a vaccine, according to county health officer Dr. Mark Wilson.
"This next group of people … is a huge number of people," Wilson said during a news conference Friday. "At the same time, our vaccine supply is still very, very limited."
Wilson said providers in Jefferson County are prepared to administer more vaccine doses than what are currently available. He said many people, despite being eligible, will have to wait weeks and even months to get a shot.
Wilson said he is also "very concerned" about equity in vaccine distribution. The Alabama Department of Public Health (ADPH) determines which providers receive doses, and Wilson said the Jefferson County Department of Health is talking with ADPH officials about equal allocation throughout the county.
This week, UAB Hospital launched a community vaccination site at the Hoover Met and another site at Parker High School in Birmingham will open Thursday.
Birmingham Mayor Randall Woodfin said the Parker High School location will help expand access to more residents, though there remain many challenges to getting people vaccinated.
"It's extremely important to have a site in the inner city," Woodfin said during a press conference Friday. "I think that is then coupled with communication around this site's availability. And then thirdly, let's make sure people can get to the testing site."
An appointment is required for all UAB vaccination sites and most appointments are currently booked through February 14.
Officials encourage anyone who is eligible to sign up online at UAB's website, to be contacted when an appointment is available.