Happy Halloween!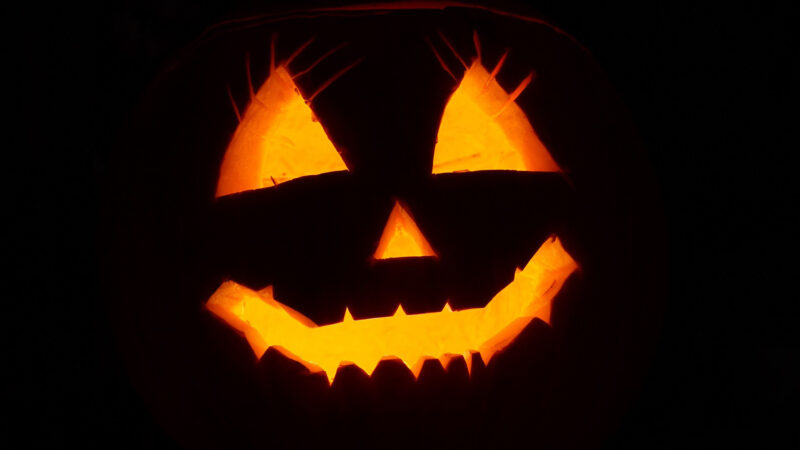 Just a quick note looking forward to All Hallows' Eve this weekend. Don't miss the ghoulishly good fun of Snap Judgment: Spooked – four hours of scary stories you can hear Sunday night from 6 to 10 – if you dare.
You say storytelling isn't quite your thing but still want to get into the Halloween spirit? Here are three pieces of classical music I love with some very interesting accompanying video that'll do the trick…and be a treat!·
Disney's Fantasia features Russian composer Modest Mussorgsky's Night on Bald Mountain against some hellishly good animation. Fair warning, this may take you back to your childhood in a matter of seconds!
Symphonie Fantastique by French composer Hector Berlioz tells the story of an artist who poisoned himself with opium in the depths of despair because of unrequited love. This frightfully good movement is titled Dream of a Witches' Sabbath.
Dance of Death (or Danse Macabre) by Camille Saint-Saens is a reminder that death awaits us all. This seven-minute film was originally shown on PBS is the 1980s. With over 3.5 million views, it appears to have struck a chord (pun intended!) with many people.
And remember, whether you like your Halloween fun to be so very scary or nary a bit scary, all of us ghosts, ghouls, and goblins at WBHM hope your night is a safe and fun one!
(Through "Programming Notes," we hope to keep you connected to what is happening at WBHM both internally and on-air. Have feedback you'd like to share? Or a programming question? Let me know!)