Gov. Ivey Extends Mask Order Until March 5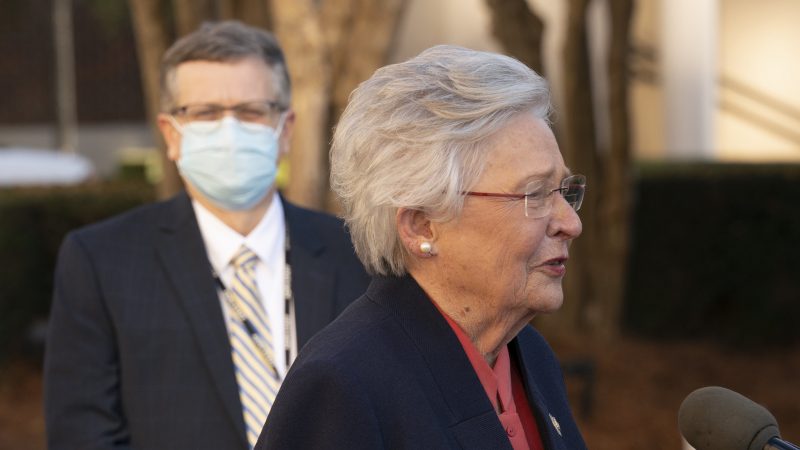 Governor Kay Ivey has extended Alabama's "Safer-At-Home" health order for an additional six weeks expiring on March 5. The order was to end on January 22.
People must continue to wear masks in public places, including schools and universities. It allows businesses to remain open, subject to social-distancing and sanitation guidelines.
The announcement comes following a surge in COVID-19 infections statewide. Numbers have declined in recent days, but from November to January, hospitalizations more than doubled, reaching a peak of more than 3,000 earlier this month that strained hospitals statewide.
"The mask mandate remains the one step that we can all take in order to keep some balance in our daily lives and stay healthy and safe," Ivey said during a press conference Thursday.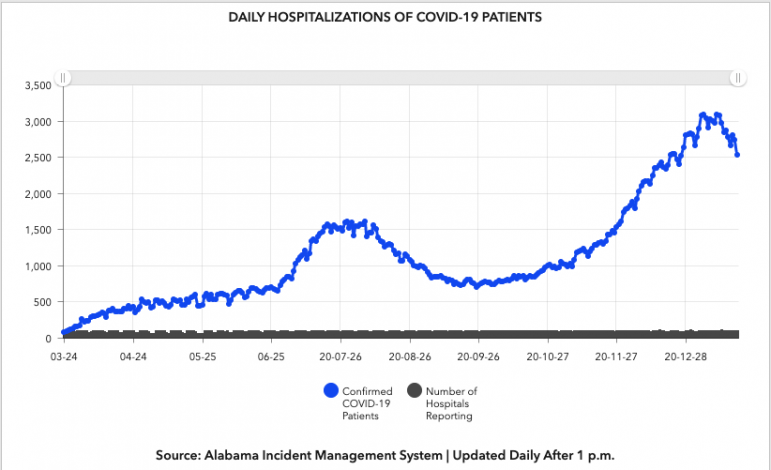 Alabama health officer Dr. Scott Harris joined Ivey during the announcement. He addressed mounting frustration about the state's administration of COVID-19 vaccines.
Alabama lags nationwide in the rate of vaccines that have been given per capita, but Harris said state and local health officials are working to speed up the process.
"People certainly have a right to expect that we could do things faster," Harris said. "I think we can also do things faster, and so we have several things that we're implementing to make sure that happens."
He said county health departments are under instruction to divert resources and vaccinate people "all day, every day" and the Alabama Department of Public Health (ADPH) will redistribute doses that go un-used within a certain time frame. ADPH will also partner with Walmart pharmacies to help distribute vaccine allocated to the state, though a start date was not announced.
According to Harris, as of Wednesday evening, providers statewide have administered 202,643 of the 446,150 doses that have been delivered to the state. He said there have been challenges and delays collecting data from local providers and reporting it to federal officials.
Harris said all remaining doses are either allocated for second doses or they are waiting to be administered to patients with appointments.