Fentanyl Overdose Deaths Increase 100% In Jefferson County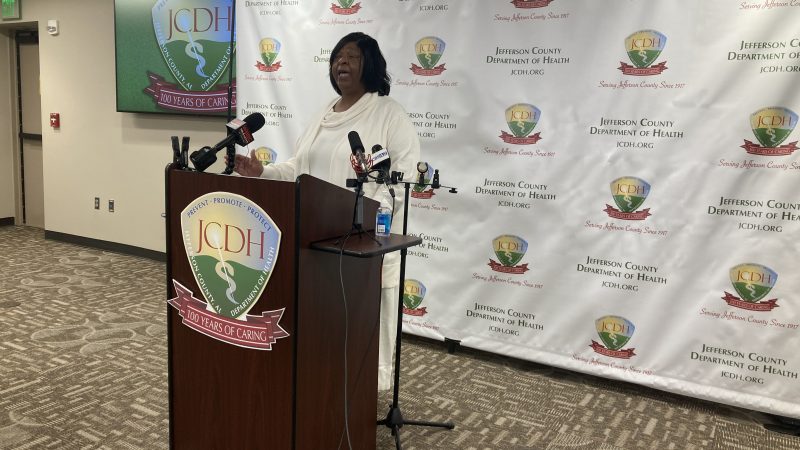 Local health officials are raising the alarm about a record-breaking surge in fentanyl overdose deaths. In 2020, the number of deaths due to the synthetic opioid increased by 100 percent, and the rate continues to increase.
"At this point, we're on pace to crush last year's records," Jefferson Chief Deputy Coroner Bill Yates said during a press conference Tuesday.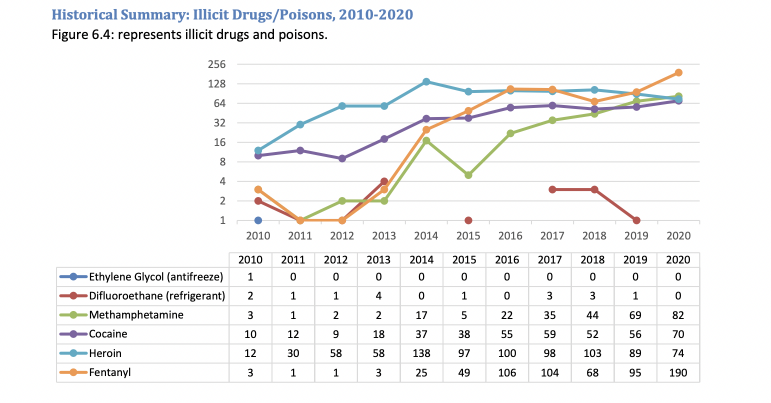 Fentanyl is many times more powerful than the natural opioid heroin, and officials said more people are being exposed to the substance without realizing it.
"What we're seeing is a new trend," said Jefferson County Health Officer Dr. Mark Wilson, "And that is fentanyl popping up in the supply of other drugs, including cocaine, crack cocaine and methamphetamine, resulting in deaths in a whole new population."
Data from the 2020 county coroner's report shows a shift in the demographics of overdose deaths, with an increase among Black males and all males in the 40-49 age group. A majority of overdose deaths are among white men.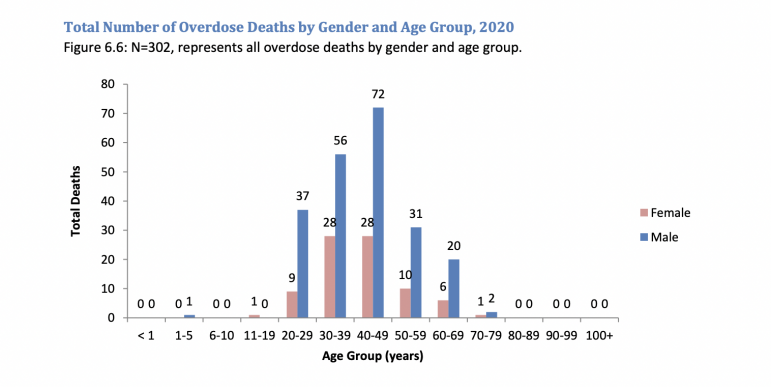 Health officials warn that drug use is never safe, but those who use illicit drugs should test a small sample of a substance before consuming it, and should never use drugs alone. 
The medication Naloxone, which can help reverse an opioid overdose, is available for free from the Jefferson County Department of Health. The department offers in-person and online training on how to administer the medication. 
"If somebody dies of an overdose, we can't help them," Wilson said. "But if we can give them Naloxone, know how to give rescue breathing, know how to call 9-1-1, get help, those people can then have a chance to get into treatment and long-term recovery." 
To connect with a peer support specialist for more information about substance use disorder resources and treatment in Alabama, you can call a 24/7 helpline at 1-844-307-1760. This service is operated by The Recovery Organization of Support Specialists (ROSS) and funded by the Alabama Department of Mental Health. 
You can also text "NAMI" to 741741 or call SAMHSA's Disaster Distress Helpline, 1-800-985-5990, 24/7, which provides immediate crisis counseling for people who are experiencing emotional distress.