Derelict Banks High School Building Set To Be Demolished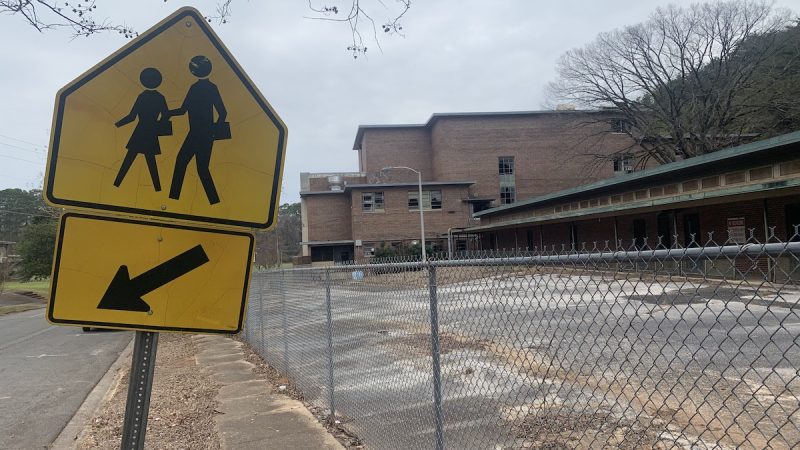 After multiple delays, demolition of the long-derelict Banks High School is moving forward.
The Birmingham City Council voted unanimously Tuesday to approve the one-year extension of a loan agreement with the Alabama Department of Environmental Management to tear down the building, which has sat vacant in the city's South East Lake neighborhood since 2007.
The $467,000 loan, part of the state's brownfields revolving loan program to clean up contaminated properties, initially had been issued in March 2018. But multiple factors, including COVID-19 and several unsuccessful requests for proposals, meant that the project had failed to meet the loan's deadline.
The extended loan will pay for a $397,700 contract with the Montgomery-based South East Demolition and Environmental Services, also approved by the council Tuesday. Now, officials say, the demolition is on track to be completed by July.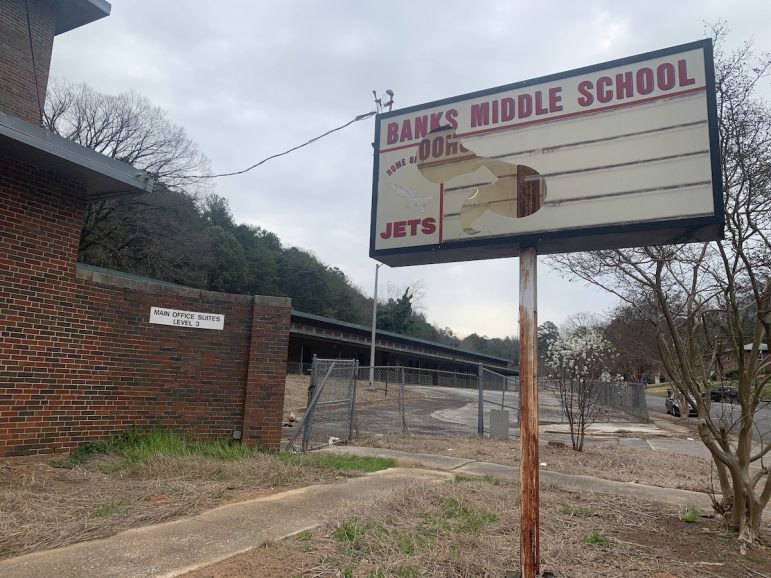 The city has had difficulty finding interested developers for the property, in part because the existing building had been constructed with hazardous materials such as asbestos and lead.
"We have tried to seek out all kinds of development opportunities so the city could invest these dollars somewhere else if possible, instead of being responsible and us paying for the demolition," said Kelvin Datcher, the city's director of intergovernmental affairs. "However, we're at the point now where we know that the site is more marketable as a demolished site, as a clean site, as a prepared site for development."
In the meantime, District 2 Councilor Hunter Williams said, the building had become a nuisance to the surrounding area. The school's thick concrete walls had encouraged some interlopers to repurpose the building as a makeshift indoor firing range. Others had been living inside the abandoned school.
"It's something the East Lake Community has been asking for about 10 years to be torn down," Williams said, adding that no private developer has yet entered talks with the city about acquiring the property.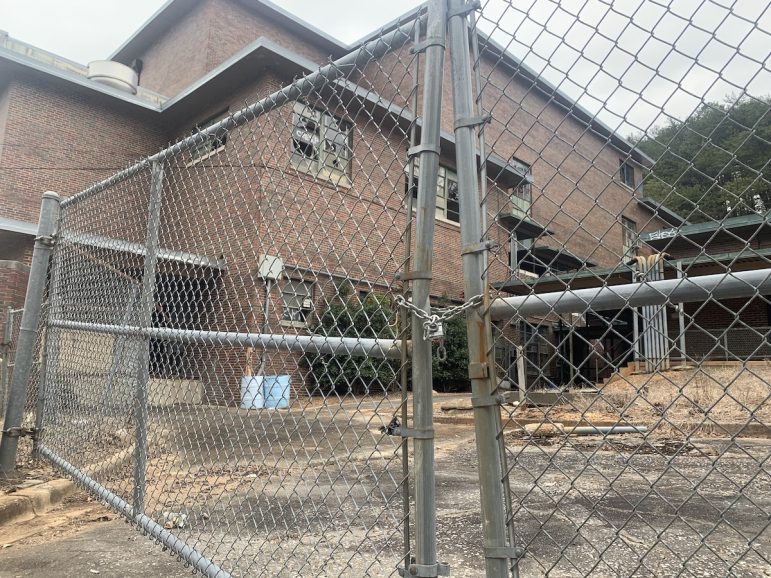 Even so, some councilors took issue with the loan extensions and demolition contract appearing on Tuesday's agenda — not because of the project itself, but because Mayor Randall Woodfin's office circumvented the council's committee process, instead placing the measures as last-minute additions to the meeting's agenda.
District 3 Councilor Valerie Abbott said she was offended that the mayor's staff had not even mentioned the project during the council's budget and finance committee the previous afternoon, saying it was part of a pattern of disrespect from the mayor's office toward the council.
"Administration members were on that call, and yet not one word was said about this," she said. "It's just so obvious that somebody's trying to sneak something by for some special reason that we haven't identified yet, but I'm sure we will."
Just before the vote was held, Abbott announced she'd figured out the reason.
"I just got a text that the District 2 town hall meeting (co-hosted by Woodfin and Williams) is tonight, so I think everything's becoming more clear," she laughed. "Very timely. Now I know why it didn't come to committee."