Delta Strikes Birmingham Public Works, But Mayor Says The City Will Get To Your Trash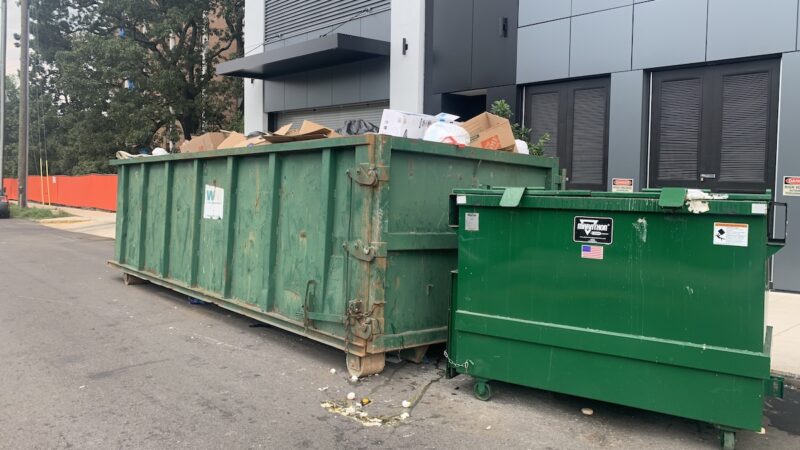 Approximately 10% of Birmingham's public works employees have tested positive for COVID-19, causing delays in city services such as trash pickup and grass cutting.
Mayor Randall Woodfin made the announcement Tuesday morning, just days after he announced that face coverings would once again be required in city-owned buildings due to the surge of the coronavirus's delta variant. In Alabama, a state with one of the lowest vaccination rates in the country, that has led to a spike in cases and hospitalizations.
"The Delta variant is very real and serious in our community and across the nation," Woodfin said Tuesday. "I think it's important for people to know to take this seriously. As it's often been said to me in the last few days, it's spreading as fast as chickenpox, so I want to encourage the community, adults and those who have families — if you have not been vaccinated, please take the opportunity to get vaccinated … Being vaccinated does not necessarily mean that you won't get it, but it can prevent you from being hospitalized or getting very sick."
Woodfin warned that the restored mask mandate for city properties may only be the first step in dealing with the delta variant.
"Other measures may have to be taken, but we don't want to have to take those measures," he said.
In addition to the 10% of public works employees who have tested positive for COVID, other employees have had contact with the virus and have been removed from service until they can be tested. This, in addition to the 17 days of rain last month, has left the city's public works department "behind schedule" with trash cutting and trash pickup.
"We ask that our citizens be patient with us," Woodfin said. "We do have a plan that we're implementing and executing to get caught up, but for now I wanted to be extremely transparent with you to let you know why the delays exist … But we will get to you."