Come Back With More Detail And We'll Talk: Council Delays Plan For Rescue Money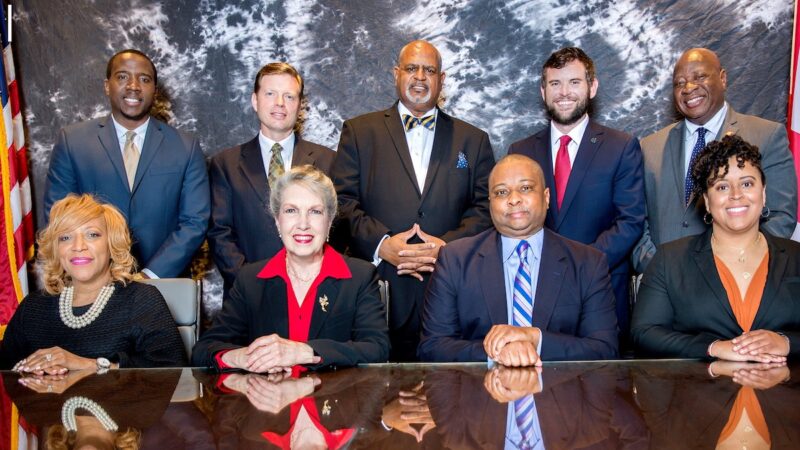 Birmingham's efforts to distribute millions of dollars of federal American Rescue Plan funding hit a snag Tuesday after councilors took issue with the vagueness of Mayor Randall Woodfin's proposed allocations.
The city received the first half of its ARP funding, $74 million, in May; it will receive the second $74 million tranche next year. The council has already allocated some of that first half — about $17.5 million — toward premium pay for city employees who worked through the COVID-19 pandemic.
On Tuesday, Woodfin proposed to divide the remaining $53.1 million into the following categories: $3 million for community-based public safety initiatives, $1.5 million to COVID-19 response, $18 million for neighborhood revitalization projects, $18.75 million for public transportation, $4.5 million for small business support, $1.1 million for employee vacation buyouts, $4.75 million for tourism and $1.5 million for grant writing and professional services to pursue other federal funding sources.
Kelvin Datcher, Woodfin's director of intergovernmental affairs, said the proposal was meant to allocate the ARP money into broad "buckets," and that all projects and proposals within those categories would still require council approval.
"This allows us to begin that process by setting dollars into budget lines," he said.
But councilors balked anyway, saying they were blindsided by parts of the mayor's proposal. District 2 Councilor Hunter Williams told Datcher that he felt "bamboozled," as his discussions with Woodfin's team had omitted the $18.75 allocation to public transportation.
"We met this past week, or I thought we did," Williams said, "only a matter of days ago, and there's about $20 million that wasn't discussed when we met … I am disappointed that we had an hour-and-a-half meeting and there was an omission of one-third of what's on this sheet today."
Other councilors, including District 3's Valerie Abbott and District 8's Steven Hoyt, lamented the lack of specific reasoning behind the allocations.
"How did we arrive at these figures?" Abbott asked. "Clearly there is someone who looked at these issues … That's what I want. I want to know what these figures were based upon and what we can do with the money in these categories. I know these figures were not just pulled out of the sky."
Woodfin responded by saying that the numbers were "pulled out of the sky" — including the $18 million allocated to neighborhood revitalization projects, which will be divided evenly among the nine council districts.
"None of these other buckets have any detail because they're just buckets," he said. "What you all are voting for is not trees, it's literally the forest."
The council remained unconvinced, opting instead to delay the item until a committee of the whole meeting when more details could be provided. That meeting will likely happen July 29 or Aug. 2, Council President William Parker said, and the proposal will come before the council again Aug. 3.
Woodfin had scheduled a joint news conference with the council to discuss the ARP allocations after Tuesday's meeting; shortly after the council's vote, his office announced that the conference had been indefinitely postponed.