Children's Well-Being In Alabama Improves, But Still Lags Behind The Country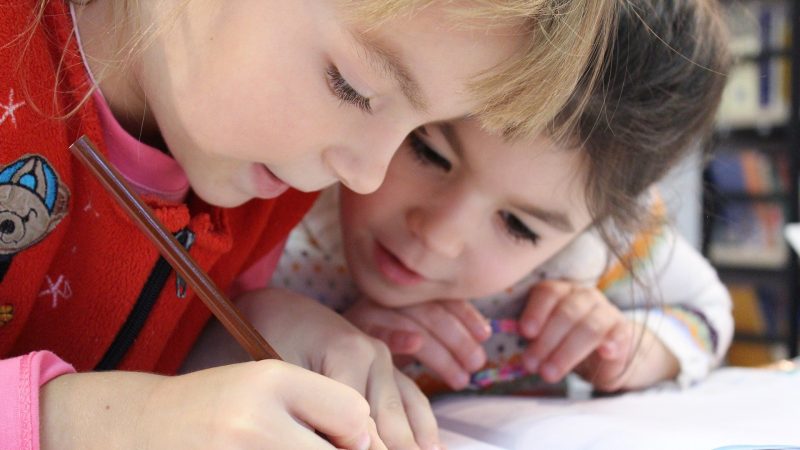 More of Alabama's children have health insurance and are graduating high school on time, but many of them need more support in key areas like math skills.
Alabama ranks 47th in the nation for children's well-being, according to the 2021 KIDS COUNT Data Book from the Annie E. Casey Foundation. Each year, the report tracks challenges facing kids and their families in all 50 states. It uses 16 indicators ranked across four areas, including health, education, economic well-being and family and community.
Alabama has generally improved over the last couple of evaluations, making the top five in 2019 for children graduating on time and children with health insurance. The state has also improved or stayed the same in 14 of 16 indicators, but is still falling behind the rest of the country.
Alabama ranked lowest in the country for eighth-grade math proficiency, and the state performed worse on several health indicators. It saw more babies born with low birth weights, and child and teen deaths increased from 37 in 2018 to 41 in 2019.
The survey rated children's well-being the highest in states like Massachusetts, New Hampshire and Minnesota. But Judd Harwood, vice president of VOICES for Alabama's Children, said those states are not fair comparisons to Alabama.
"It's very hard to compare Alabama to New Hampshire or to California," Harwood said. "I think what it takes is just coming together as a state and as a community to continue to work on initiatives that can help improve the well-being of our children."
VOICES for Alabama's Children, a local non-profit that aims to improve the well-being of the state's young people through research and advocacy, supports the annual children's survey. Harwood said he was already concerned about the low rate of improvement in Alabama, even before the pandemic.
"What we're afraid that we're going to see is that the state has fallen further behind," Harwood said. "And the progress we have made, the incremental progress we've been making, is going to go backwards."
The state has ranked similarly in the KIDS COUNT Data Book in past years, but this data, collected in 2019, does not fully reflect the effects of the COVID-19 pandemic on children and families. The CEO of the Annie E. Casey Foundation, Lisa Hamilton, predicted the coronavirus pandemic could erase a decade of progress in child welfare.
"The COVID-19 pandemic is the most extraordinary crisis to hit families in decades," Hamilton said in a press release.  "Deliberate policy decisions can help them recover, and we're already seeing the beginnings of that. Policymakers should use this moment to repair the damage the pandemic has caused — and to address long-standing inequities it has exacerbated."
The foundation conducted a separate, preliminary survey for the pandemic's effect on child welfare indicators and found Alabama ranked in the bottom 20 of poorly performing states.
That's why Harwood with VOICES for Alabama's Children stressed that the official annual survey is only a "snapshot in time," without complete data from the pandemic.
"As a result, this year's Data Book should be considered a benchmark that we can use in the years ahead to understand how the pandemic impacts children and families," he said in an email.
Kyra Miles is a Report for America Corps Member reporting on education for WBHM.
Editor's note: Original story misstated Judd Harwood's name. It is Harwood, not Howard.