Bridging The Empathy Gap Between Birmingham Schools And The Community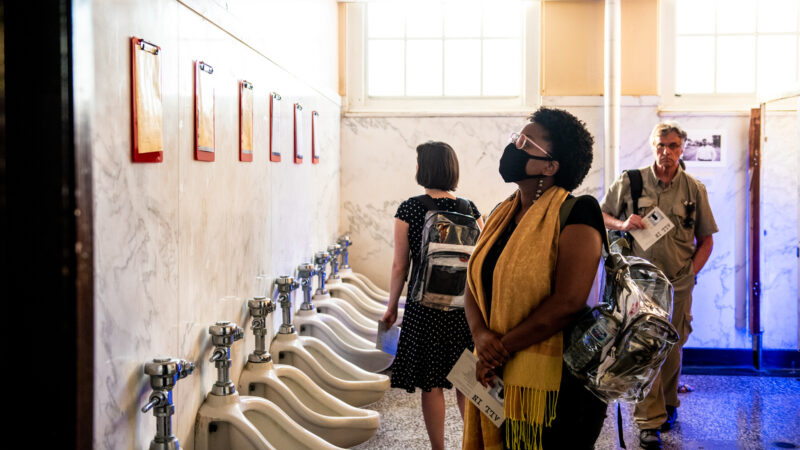 Some educators believe that public schools could improve greatly, if only more members of the public understood classrooms today. To bridge that gap, the historic Ramsay High School was transformed into an interactive and immersive art experience this summer, putting people into the shoes of high school students. Over 100 people walked the school's classrooms and hallways in the exhibit created in collaboration with 1504, a narrative studio, and the Birmingham Education Foundation. The exhibit featured student artwork, poetry and videos.
Birmingham City Schools is a predominantly Black school district, and it has historically been underfunded and under-resourced. The interactive exhibit and the "All In" documentary sought to challenge community members to consider how they can be a part of solutions to support students and their education.
The short documentary released with the exhibit followed Ramsay High School student Keion Gilmore and featured interviews from education leaders in Birmingham. At the end of the school walk-through, the Birmingham Education Foundation hosted a debrief for participants to share their thoughts and feelings and talk about student mental health. The exhibit ran from June 15 to 18.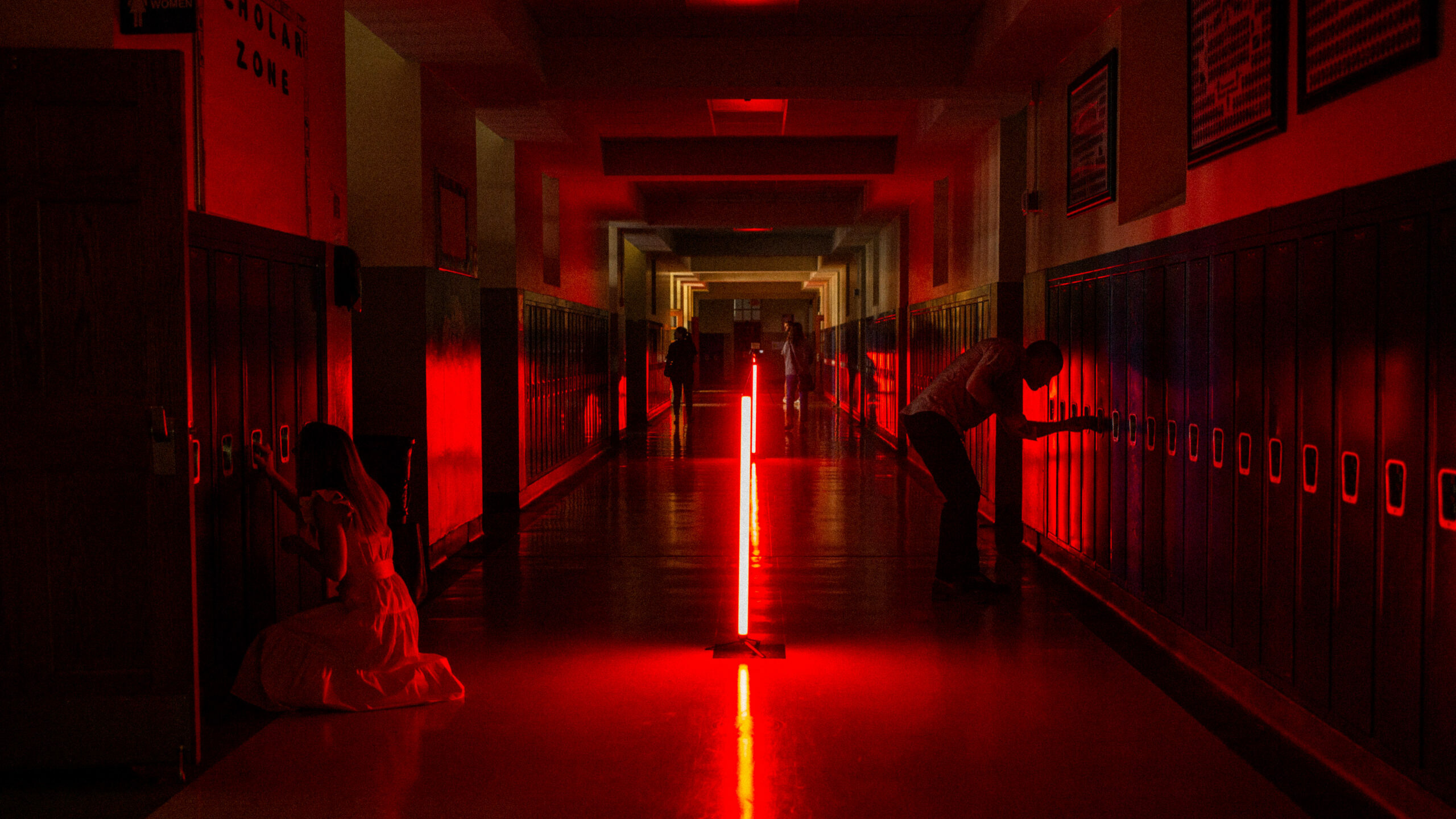 Participants and people featured in the exhibit reflected on its impact with WBHM.
"Everything positive about Black children"

I was a part of the exhibit, and people didn't know that this was my classroom. That crowd was a white crowd, and this is a Black school, it's predominantly Black. And so to me, it was like a sense of relief. Somebody finally gets me. Because my classroom—it represents me and the people that I teach. It represents Black children at work. Not Black children in the street, not looking at the crime rate, drugs. Everything positive about Black children.

– Erica Jones, 12th grade English teacher at Ramsay High School. Her classroom was featured in the experience.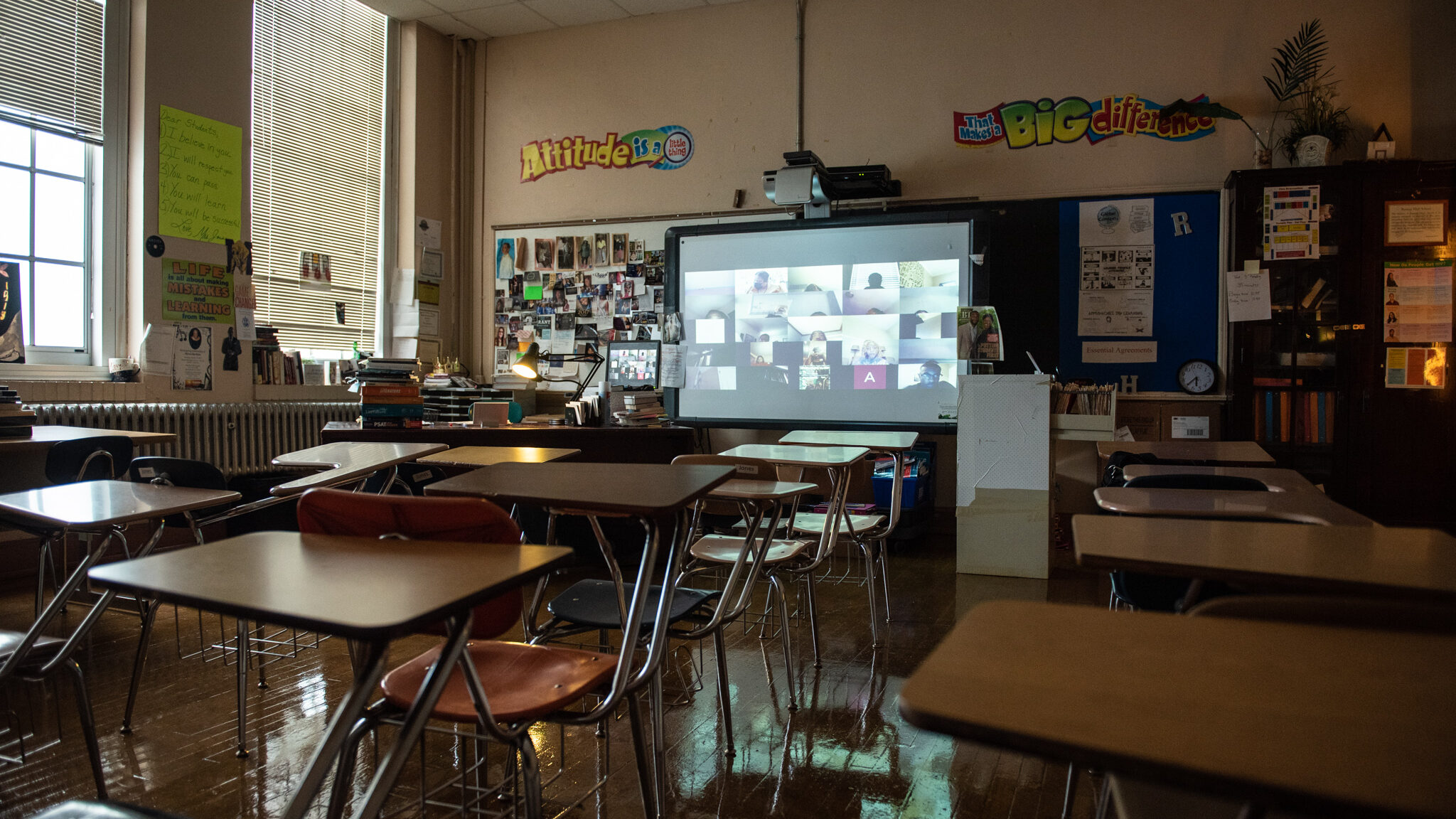 "It was mysterious, wonderful and immersive"

It was mysterious and wonderful and immersive. From the moment you arrived at the school, you received a locker number. You had to navigate your way to a classroom. There were students in the hallway passing us notes. It was a snapshot of student creativity, parent devotion and love, teacher engagement and just perseverance and presence and care. And you were completely thrown back emotionally into what it feels like to be a student in high school.

-Emily Hanna, curator of the arts of Africa and the Americas and director of diversity equity and inclusion at the Birmingham Museum of Art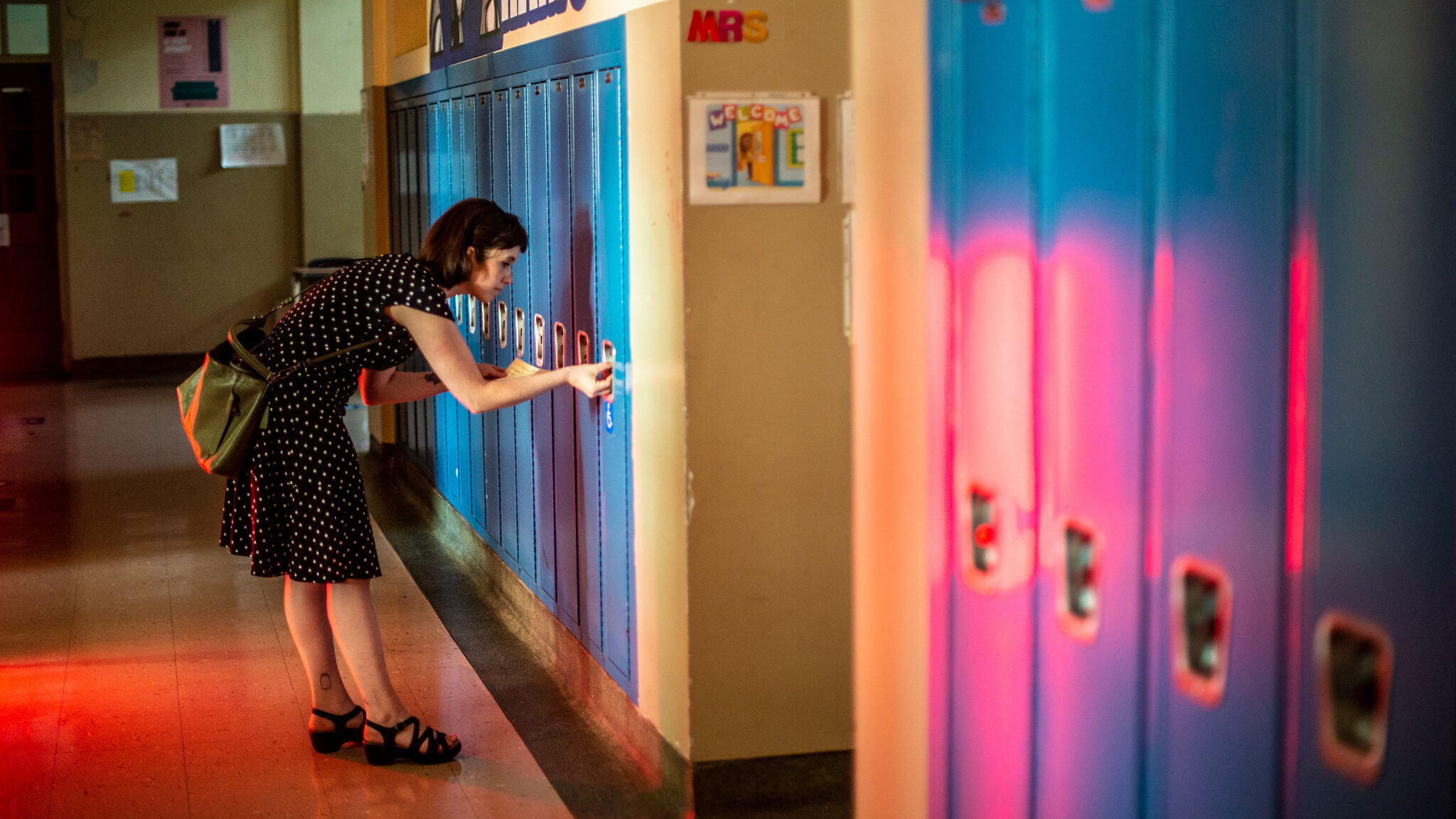 "Humanize those voices behind the headlines"

Our intention with this project was primarily to build a bridge between school communities and the public. I hope that it was a powerful experience for people to see things in a new light. It's one thing to read about these issues and hear statistics, it's another thing to be physically in the spaces where some of these things are happening. And at a moment like this, where our schools are facing such challenges, we felt like it was really important to try to build empathy for the parents, the students and the teachers and really humanize those voices behind the headlines.

-Tyler Jones, director of 1504 Narrative Studio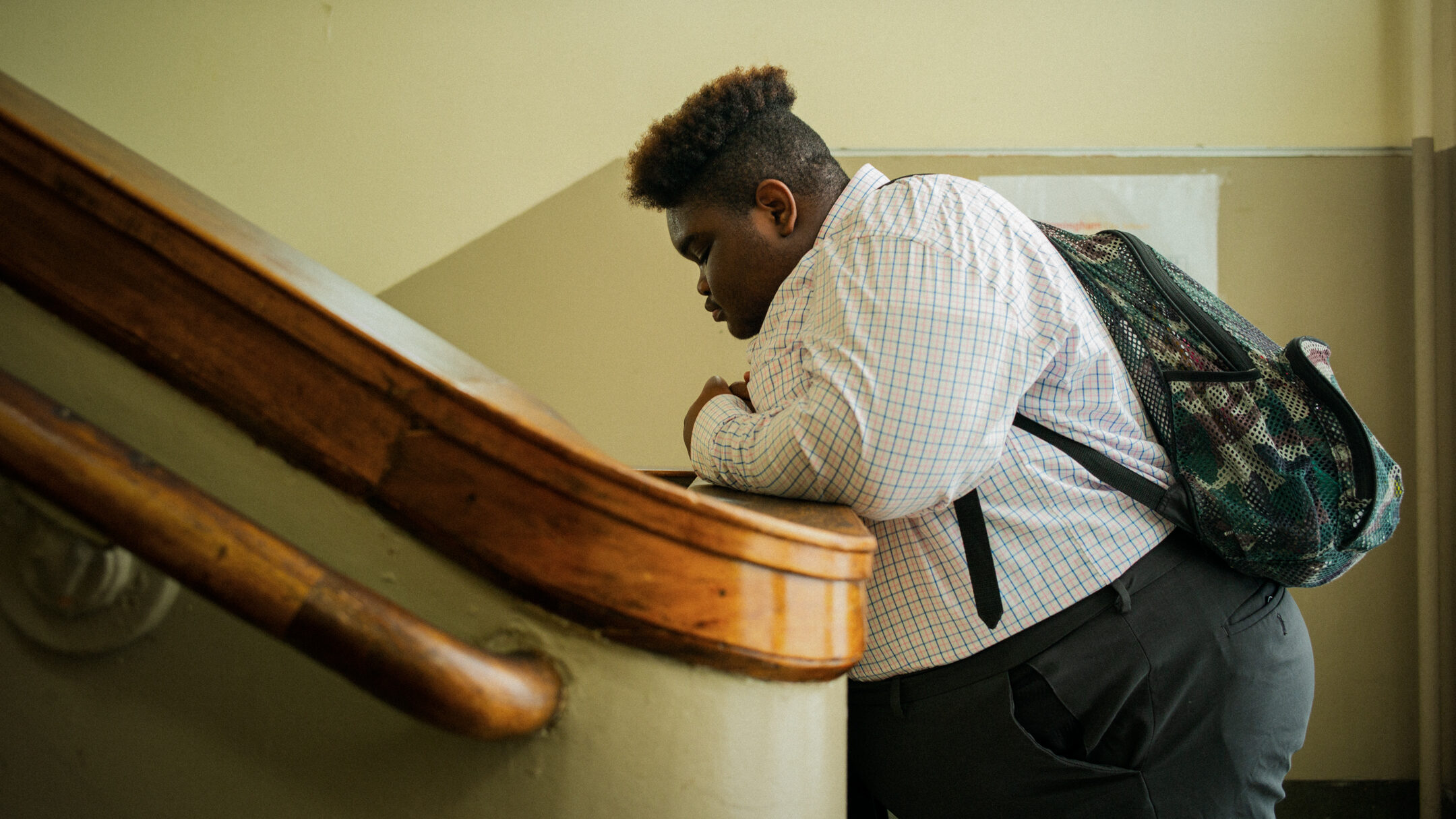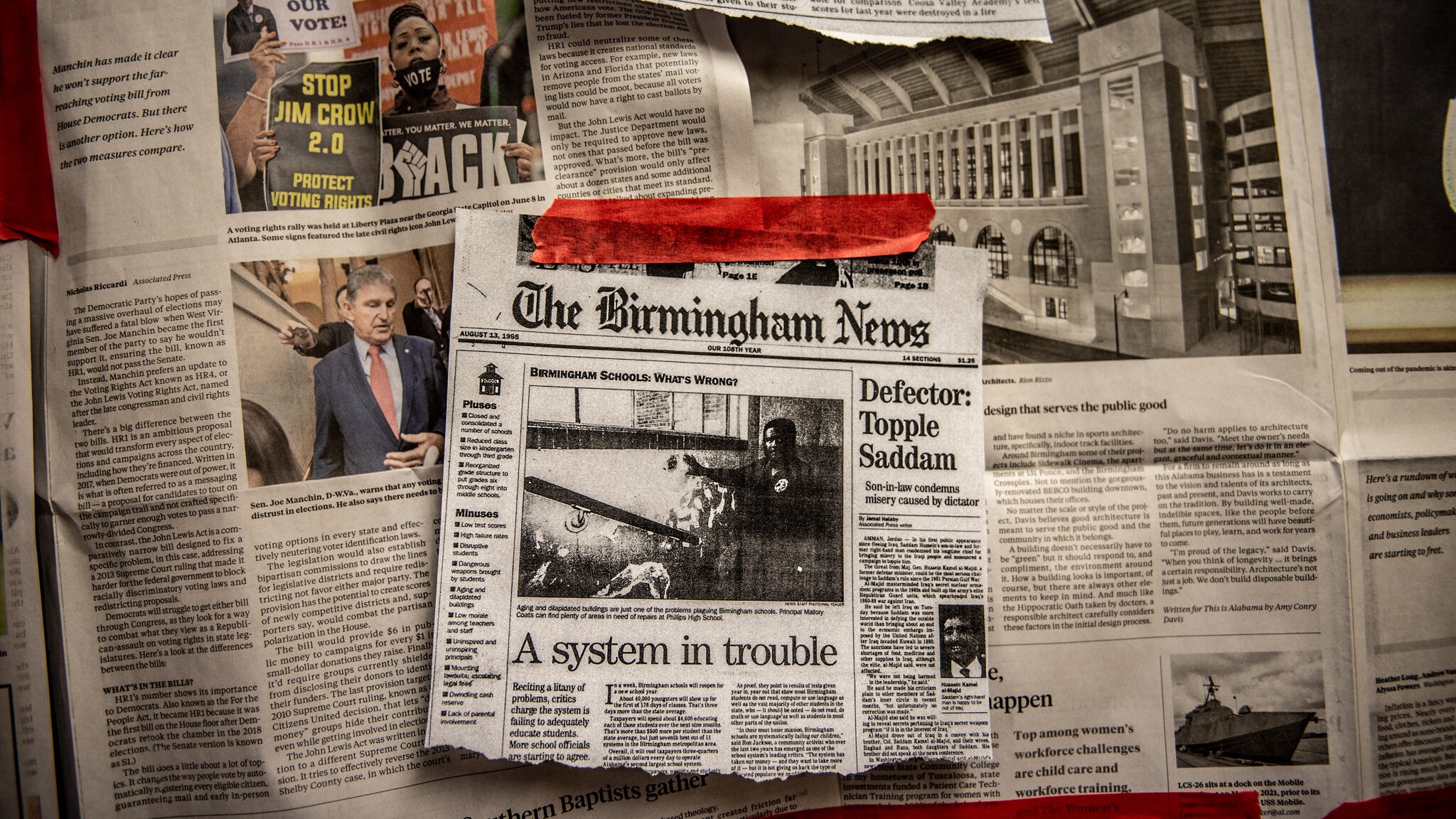 "We're still making progress"

Within this campaign, I learned to love myself more, and I also learned to not be so self-centered and to also think about the people around me, think about the community, what can I do to help? I hope other people can look at us as a whole—Birmingham City Schools— and see that we're trying. We don't have all the resources that you have, but every day, every day, we're getting there. Even though it's little by little, we're still making progress.

-Keion Gilmore, senior at Ramsay High School. His poetry was featured in the experience.
"Change and action cannot be taken without meeting with people that typically aren't in our circles"

I was able to be a part of the exhibit leading the concluding exercise with the whole group. I think this experience echoed in me further something that I've learned over the past three years. It really did echo the fact that real change and action cannot be taken without meeting with people that typically aren't in our circles, folks that we don't have the opportunity to be around. And that it's vital for me as a community organizer, as somebody who works with a community foundation to be able to create those spaces so that folks do have the safe, vulnerable space to talk and breathe and digest and just unpack their experiences, regardless of what the topic of experience may be.

-Meryem Tunagur, community engagement manager at the Birmingham Education Foundation
"Find your piece of the puzzle"

We're all in these spaces of change together. And if we want things to improve for our community, making sure our schools and our students get the support that they need is also a part of the community. What is that role that you can play to impact maybe not the entire school system, but maybe the school that's around the block from your office? The school that's in your neighborhood? What can you do to impact those students or those teachers that are there? That's what I hope people pull from it. You know, you don't have to save the whole world. But you might be saving or helping someone who actually might save the world. So find your piece of the puzzle.

-T. Marie King, community activist featured in the All In documentary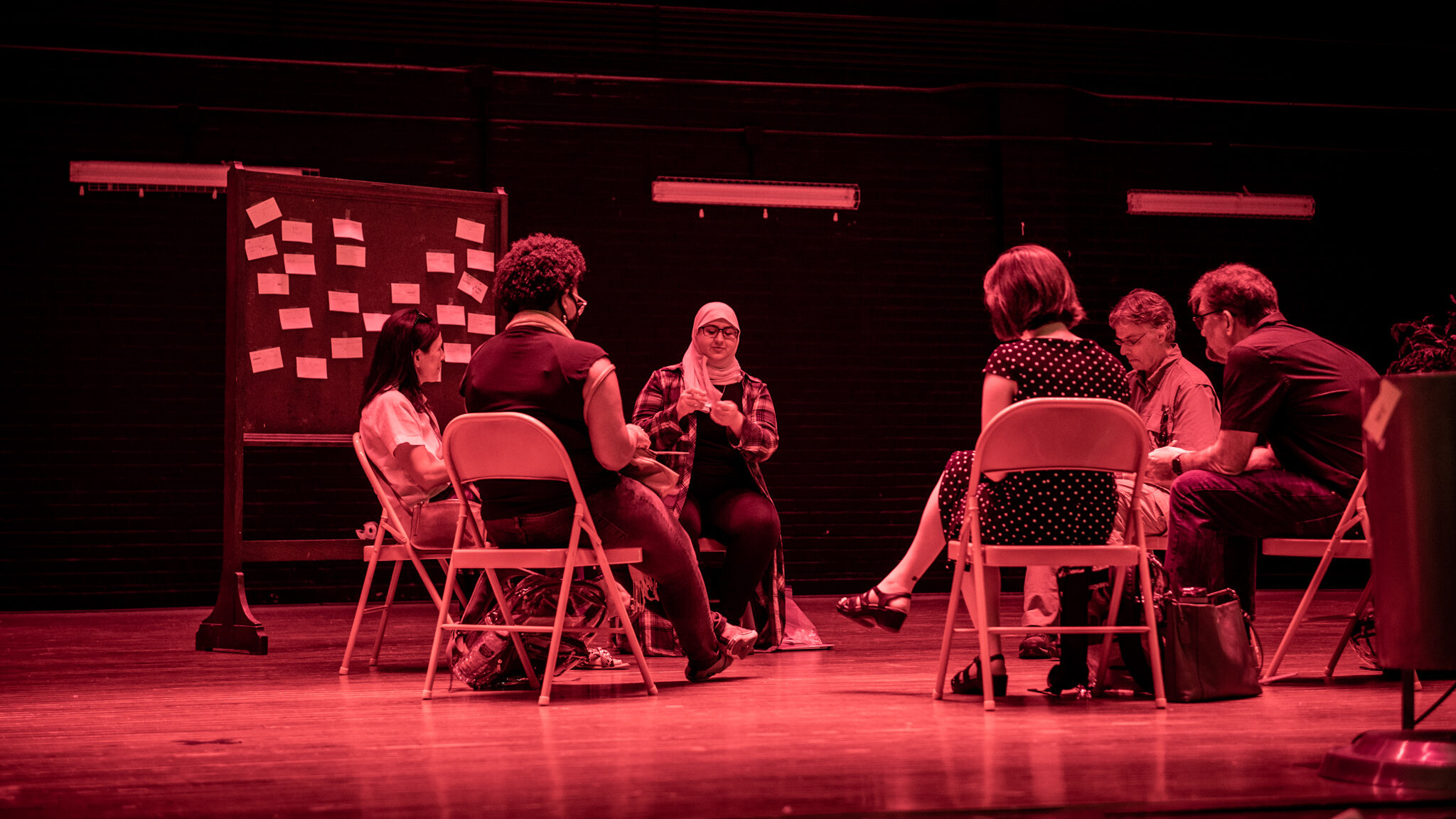 Kyra Miles is a Report for America Corps Member reporting on education for WBHM.
Editors note: updated to correct the spelling of Ramsay High School.