Blocking Off Some Time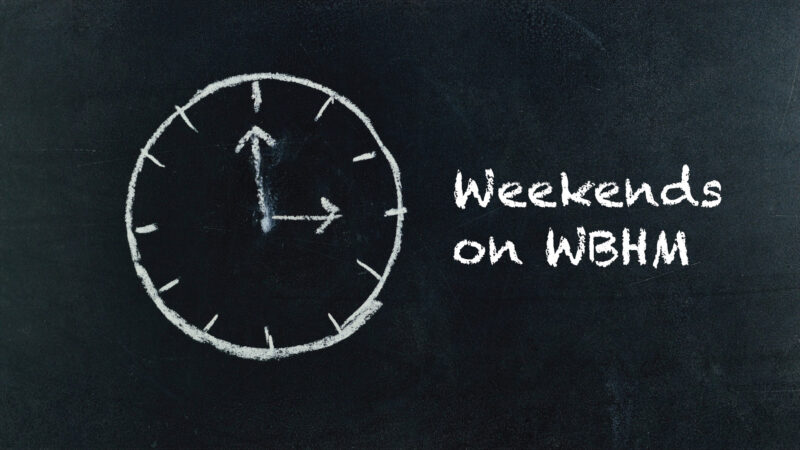 Weekends on WBHM are a time when we add a little variety to our programming mix. We still keep you up to date with the news, however the programming is slightly different. You'll hear analysis of the week's events, long-form journalism, personal storytelling, and music from our region.
Part of the programming secret sauce is to create a cohesive sound not only for the station as whole, but even as one show ends and another begins. That's why I try to build blocks of programming and create an atmosphere that lends itself to the specific time of day, typical radio usage, and lifestyle.
For example, Saturday mornings start with news from Weekend Edition, followed by analysis (both serious and funny) with It's Been A Minute and Wait Wait…Don't Tell Me. From 11 a.m. to 5 p.m. is information and stories with programs like The TED Radio Hour, The Moth Radio Hour, Radiolab, and On the Media.
Saturday evenings are music and music-related programs taking advantage of our region's musical history with Bluegrass Breakdown and Hwy 61 – programs produced by our peers in Nashville and Jackson, Mississippi.
Sunday nights, with On Being, Echoes, and Music from the Hearts of Space is a time for relaxation, reflection, and winding down before the work week starts.
When do you listen on the weekends? Is it mainly for one program in particular or do you have WBHM on during certain stretches?
(Through "Programming Notes," we hope to keep you connected to what is happening at WBHM both internally and on-air. Have feedback you'd like to share? Or a programming question? Let me know!)