Birmingham Public Library Honors Civil Rights Leader Shelly Millender Jr.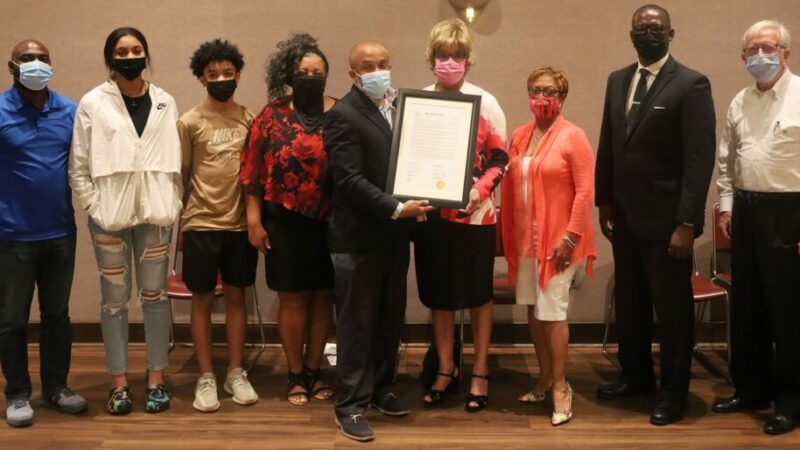 The Board of Trustees at the Birmingham Public Library honored Shelly Millender Jr. who helped integrate the city's libraries in 1963 and who passed away last month. The Board presented a resolution to Millender's family at their meeting this week..
Millender was one of three students from Miles College who helped integrate Birmingham Public libraries. Millender helped lead a sit-in at the downtown library, where surprisingly there wasn't any pushback against the students. Millender, who also was an Army veteran, talked about that experience with WBHM in 2018.
"If I could put my life on the line for the country, certainly I shouldn't be barred from the library," Millender said.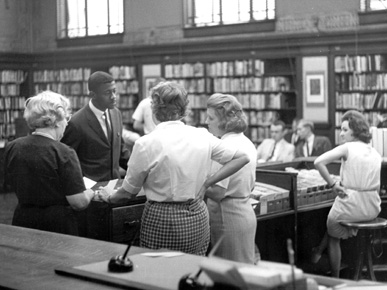 Millender worked as a salesman for decades, starting at the Coca Cola Bottling Company. He went on to become one of the first Black salesmen of luxury vehicles, and after he retired, he started his own radio show called "Let's Talk". He was also a lifelong member of Kappa Alpha Psi Fraternity Inc.
Here is part of the resolution honoring Millender's legacy:
* Whereas Shelly Millender Jr. walked into the downtown Birmingham Public Library on April 10, 1963, and stood up to a librarian who told him "to go to the colored library" by saying, "No, I want to use this library" and refused to leave…

* Whereas because of his actions, leaders of the Birmingham Public Library agreed to end segregation soon after in what was described as one of the few peaceful desegregation efforts in Birmingham….

* Whereas Shelly Millender Jr. and his brave actions were featured in library historian Wayne S. Wiegand's book "The Desegregation of Public Libraries in the Jim Crow South: Civil Rights and Local Activism" and participated in a panel discussion about the event at the Central Library on May 1, 2018.

Millender died on July 17. He was 86 years old.