Birmingham Hospital Leaders: COVID Surge 'Heartbreaking … And Largely Preventable'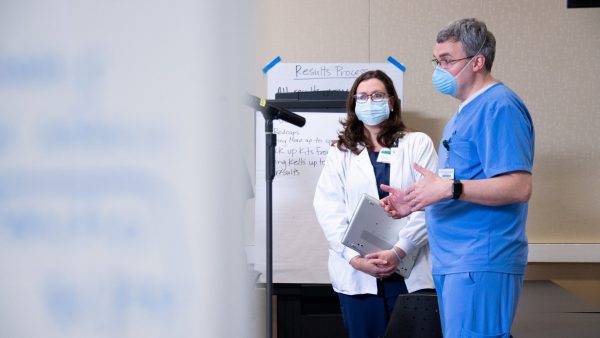 Birmingham's hospital leaders are raising the alarm about the recent spike in COVID-19 cases. 
"We're feeling the surge and it's real," said Dr. Tim Bode, chief medical officer with Ascension St. Vincent's Hospital. 
Bode joined executives from seven local hospitals at a press conference Wednesday. He said St. Vincents is treating close to 100 patients for COVID-19, up 700% in the past three weeks. 
Officials with Grandview Medical Center said they have seen a 500% increase in COVID patient volume during the past month. 
Numbers reflect an "unprecedented" surge in hospitalizations statewide, which topped more than 1,700 Wednesday afternoon, a 750% increase since early July.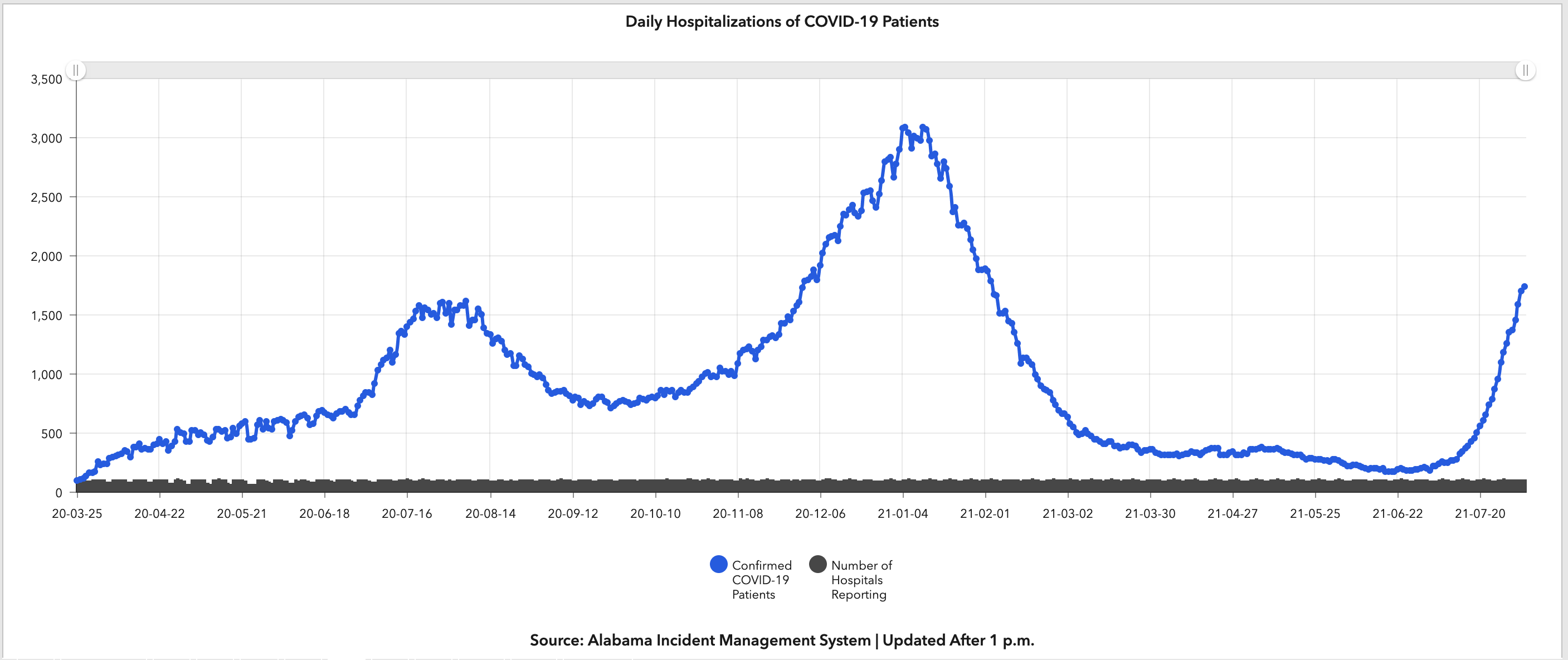 "The slope of the line, the ramp up of the infections, has just been incredible as compared to last time," said Dr. Elizabeth Ennis, chief medical officer with Brookwood Baptist Health. 
Ennis said Brookwood is diverting resources and space to treat the influx of COVID patients. She said hospitals are already short staffed, with medical providers tired and stressed.
Hospital leaders urged residents to get vaccinated against COVID-19. They said most people hospitalized with the virus are unvaccinated and many are under the age of 60. 
"This is absolutely heartbreaking what we're seeing," said Dr. Jeremy Rogers, director of clinical services at Grandview Medical Center. "It's tragic. And unfortunately, it's largely preventable."