Bang, Bang. You're Closed: Birmingham Threatens To Close Clubs With Violent Episodes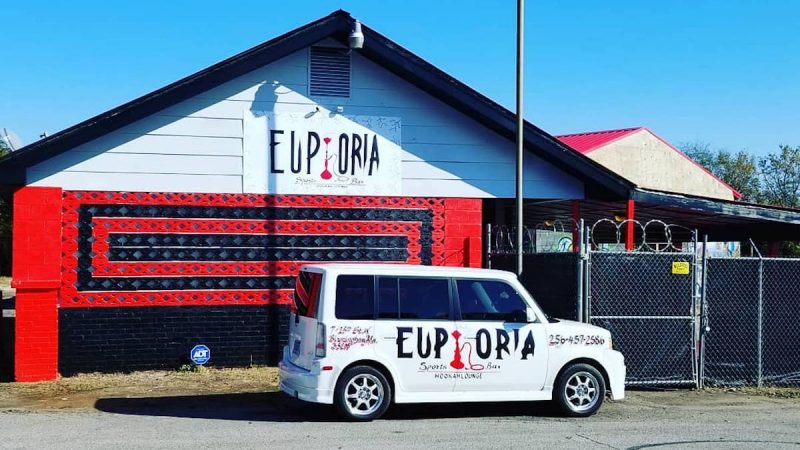 The city of Birmingham is going to make a greater effort to close clubs and venues where gun violence takes place, Mayor Randall Woodfin said Tuesday.
"I want to give public notice to any club owner," Woodfin said in a press conference after Tuesday's City Council meeting. "You are responsible for protecting your patrons, and if you do not do so, we will move to shut you down."
The announcement follows an early morning drive-by shooting at Club Euphoria in west Birmingham that left 21-year-old Lykeria Taylor dead and another male injured. Earlier that night, gunfire broke out at the club, leaving three others with non-life-threatening injuries.
Club Euphoria was the site of another shooting in November 2019 that left one person dead and four injured.
Councilor Hunter Williams, who chairs the council's public safety committee, declared that the council and mayor's office "will do whatever we can to enforce every single ordinance on the books here in the city of Birmingham, as well as every law that we have at our disposal through the state of Alabama, to make sure that, no matter what, our citizens and visitors will be safe at public venues."
During Tuesday morning's meeting, the council set a public hearing for June 29 to consider revoking Club Euphoria's business license. That hearing will take place during the council's regularly scheduled 9:30 a.m. meeting.
"I want to publicly say that Euphoria will not be the only club or venue that we will look at," Williams said. "If you have had a history of violence at [a business] you either own or operate, rent out or host members of the public, we will make sure that you are following the letter of the law so that we do not have any more incidents like we had this past weekend."
Venues without a public safety protocol in place, Woodfin said, "won't be given a second chance."
He suggested that venues with larger crowds bring in preventative measures such as metal detectors.
"I think that's pretty standard these days when you go into certain establishments," he said. "If those metal detectors do not exist, that causes us to question a lot of other things."
The council has shut down venues for such violence before. For example, in 2017 the council closed the Five Points South bar Skky Lounge after three incidents of violence in close succession.
But a public hearing does not guarantee revocation of a venue's business license. In 2018, the council decided against shutting down the Blu Nightlife Lounge after it enacted a corrective action plan to curb violence.