As much of the Gulf South remains unvaccinated, New Orleans issues a mandate for kids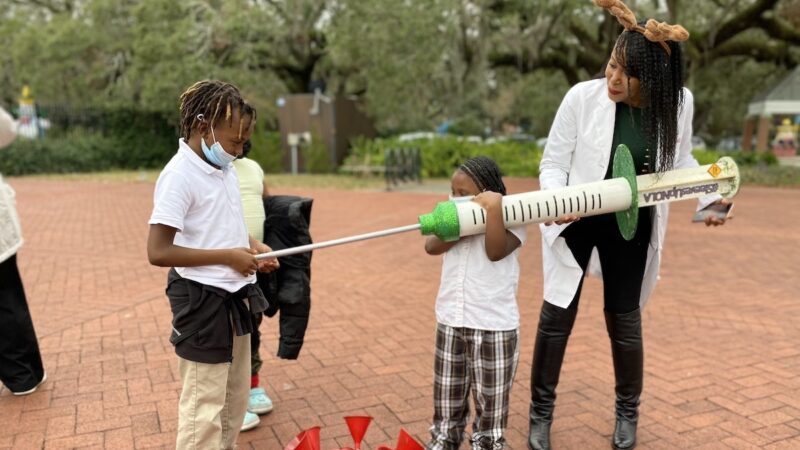 In the two months, the children ages 5-11 have been eligible for Pfizer's COVID-19 shot, the pace of vaccine uptake for this age group has slowed, and in the Gulf South, it is barely at a crawl.
As cases and hospitalizations spike again, Louisiana, Mississippi and Alabama remain among the bottom states for overall vaccination rates. Only about 10% of young children in these states have gotten at least one shot, compared to 23% nationally. In a region where rejecting broad vaccine requirements is a source of pride for many state leaders, New Orleans wasn't afraid to issue a mandate.
New Orleans was already an outlier, having a mandate in place for adults since August. Proof of vaccination or a negative COVID test is required for everything from indoor dining to concerts. In early December, the city announced it would expand the mandate in 2022 to include children 5 and older. Children will need both shots by February to stay enrolled in school unless parents file for a formal exemption.
"There was no good scientific or educational reason to wait," New Orleans health director Dr. Jennifer Avegno said. "I think what that did was push a lot of people who were just on the fence or for whom it just wasn't a priority, now it gave them a reason to do that."
The race to beat the omicron variant
On a sunny day in late December in New Orleans' bustling City Park, hundreds of parents and children lined up to get a shot at one of the clinics put on recently by the Louisiana Department of Health.
The state offers a $100 award for a first shot, and that was enough to incentivize some parents to come to the event. Others just thought it was convenient since kids were home for the holiday season.
Of course, some kids were quite resistant, while others were happy to get the shot over with. Isabella Rivera, who brought her 5-year old Vivian Dominguez to the event, had been taking a wait-and-see approach – much like many people did when the vaccine first rolled out in late 2020.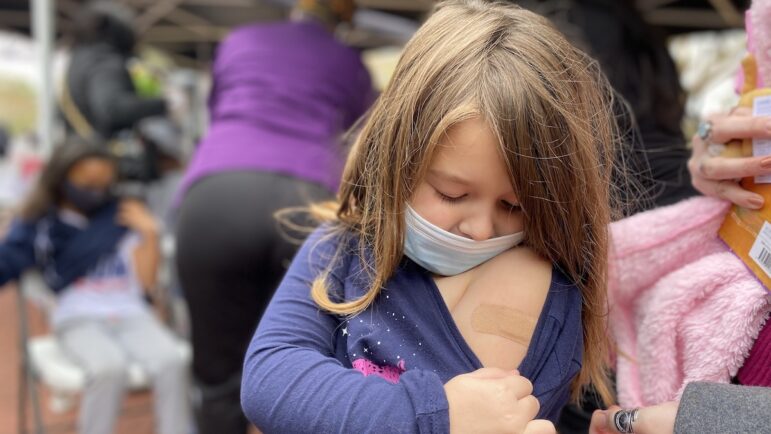 "We wanted to see if other kids had really bad reactions first and then do it, but we really have to do it. We can't wait anymore," Rivera said.
Her daughter was nervous at first, but once the shot was over, she said she "loved it" and that "it didn't even hurt one bit."
As of December 27, just 7.5% of kids between the ages of 5 and 11 have gotten at least one shot in Mississippi and Alabama. Louisiana is just ahead at around 8%.
Convincing parents through conversation
"It's a difficult reality to accept, the younger the child, the more questions a parent may have," said Kim Hood, Assistant Secretary for the Louisiana Office of Public Health. "I think it's going to be a multi-pronged approach and we're going to kind of catch kids and parents where they are in that decision-making process and try to make it as easy and simple to get the vaccine."
As the highly transmissible omicron variant spreads, average daily cases have spiked. As of Dec. 28, cases are up by 158% in Mississippi, nearly 222% in Alabama, and nearly 450% in Louisiana since their highs two weeks ago, according to the New York Times.
"We are not where we want to be and not where we need to be," Hood said.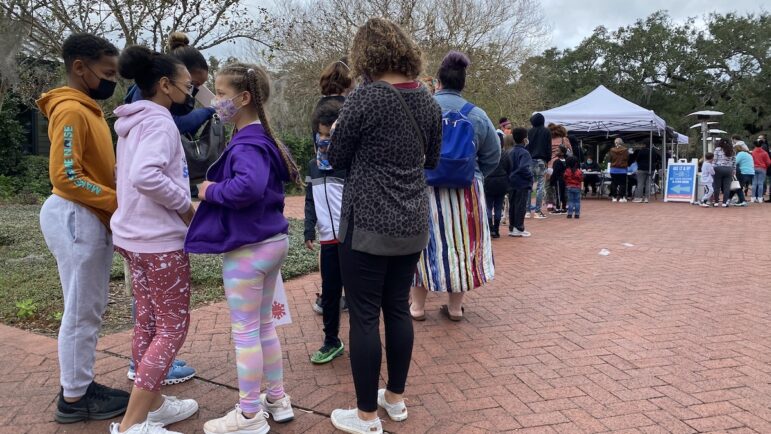 Louisiana is trying to require the vaccine for some school kids in the future. Governor John Bel Edwards has proposed adding it to the list of required vaccines for school-aged children above 16, though the requirement might be contested.
In Alabama and Mississippi, other than federal mandates that are relatively limited in scope, there are no COVID-19 vaccine mandates for children.
In the meantime, officials hope to move the needle by promoting the safety of vaccines for kids and they're relying on pediatricians to convince hesitant parents.
"It really has to come down to that one-on-one decision," said Wes Stubblefield, a health officer with the Alabama Department of Health. "We've encouraged providers to do things with social media to get the word out inside their practices and make sure that practices that are interested have the vaccine."
But, Dr. John Gaudet, a pediatrician in Hattiesburg, Mississippi, says doctors don't always have the chance for those face-to-face conversations.
"It is true that children come into the doctor's office regularly for well-child checks and immunizations, but after you're 5 years old, those visits are only once per year."
Some parents don't live close to a pediatrician, he said, and others may not have time to schedule a visit. Right now, a lot of parents that do come to his office are still turning the shot down, even after a conversation.
He's heard everything from misinformation to a belief kids won't get sick. But, he says, COVID-19 and our understanding of it has evolved.
"In early 2020, it was regarded as an illness of people who were very old, but no more with delta variant. It became evident that this is a pediatric illness. And with the omicron variant, a lot is unknown," Gaudet said. "Children can get severely ill from COVID, and you don't know which ones are going to get severely ill and which ones don't."
What's working in New Orleans
As the pandemic enters its third year, New Orleans health officials say they have learned the best incentive for the shot is making it a requirement for getting back to normal. For many parents at the City Park event, the mandate is actually what convinced them to get the shot. Donna Powell came to the event with her seven-year-old daughter, Alana.
"I would have waited longer. I wanted to see what the effect was going to be in the longer run. But now I'm going to have to do it anyway," she said.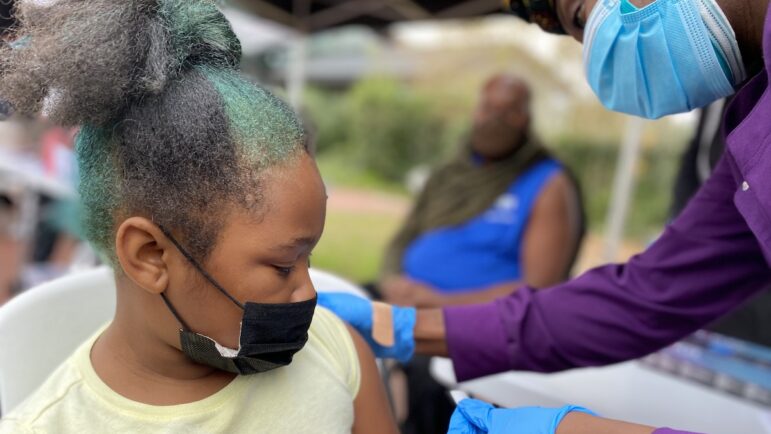 The mandate has motivated a lot of people in New Orleans. More than 90% of adults above the age of 18 in the city have initiated the shot, while only 70% of adults statewide have gotten at least one shot. And 44% of adolescents under 17 have gotten a shot, twice as much as the number partially vaccinated in this age group statewide. New Orleans health officials hope to see these high vaccination rates for young kids as well.
"I think that while some people are likely always going to be opposed to something like this, many people really just haven't thought about [the shot]. They haven't been given the opportunity to figure out what they would do," said Avegno. "But the vast majority of people have realized that it's not worth losing something like a job."
This story was produced by the Gulf States Newsroom, a collaboration among Mississippi Public Broadcasting, WBHM in Birmingham, Alabama, WWNO in New Orleans and NPR. Support for health equity coverage comes from the Commonwealth Fund.