Andrew Yeager named first managing editor of WBHM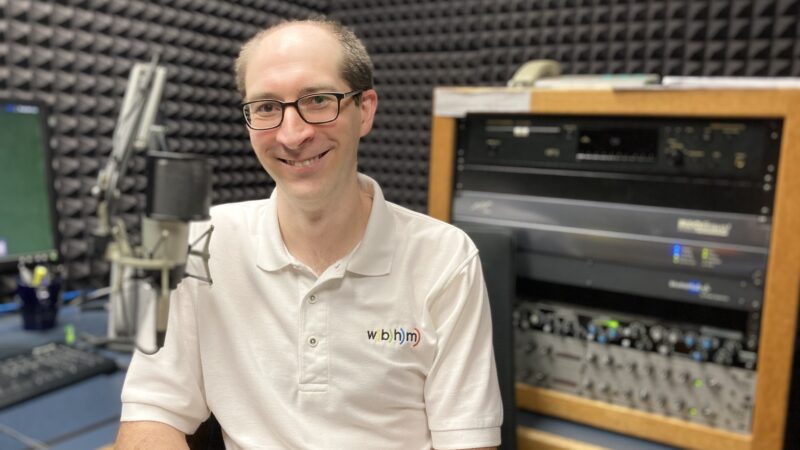 Andrew Yeager has been named managing editor of WBHM 90.3 FM – NPR News for the Heart of Alabama – a listener-supported service of the University of Alabama at Birmingham. Yeager will serve as WBHM's first managing editor as the station enters its 45th year of sharing news with Alabama audiences.
In this role, Yeager will lead WBHM's award-winning newsroom and work closely with the Gulf States Newsroom – based at WBHM – to curate and amplify journalism across Alabama, Mississippi and Louisiana. He will also develop and implement a newsroom strategy that ensures that audiences in all corners of the state have access to coverage that is relevant to and reflects their community and news of note.
"I am excited to take on this new role within the WBHM newsroom, and I look forward to what we can offer listeners in this next season of the station," said Yeager. "Our staff is the largest it has ever been and there is a hunger to try new things. I am eager to continue to provide WBHM audiences coverage of the relevant issues in their communities."
The position was previously referred to as the news director. But as Yeager enters into his new role as the first managing editor, this renaming reflects WBHM's embrace of a multi-platform mindset that puts audience information needs first on the platforms relevant to them, rather than a broadcast-specific approach.
Yeager has served as interim news director since May 2021 and has been a host and reporter at WBHM since 2007, covering everything from the state legislature to poetry to NASCAR.
"After having served as WBHM's morning voice for several years, Andrew will now be the station's editorial voice," said WBHM Executive Director and General Manager Ann Alquist. "His passion for local journalism is evident, and his commitment to WBHM's standards unquestionable. I am thrilled Andrew accepted this leadership position and look forward to growing our local news service with him at the helm."
WBHM is much more than a radio station – it is an essential public resource that enlightens and enriches its audience and makes strong connections to communities through journalism that is fair, credible, accurate and honest. Free from commercial and political influence, WBHM seeks to make Birmingham and Alabama a better place to live by educating, engaging and entertaining the people of its metro area and state. WBHM is dedicated to the idea that an informed citizenry is vital to democracy and a thriving economy, and it celebrates diversity, innovation and lifelong learning.