Alabama Sees 'Unprecedented' Surge In COVID-19 Hospitalizations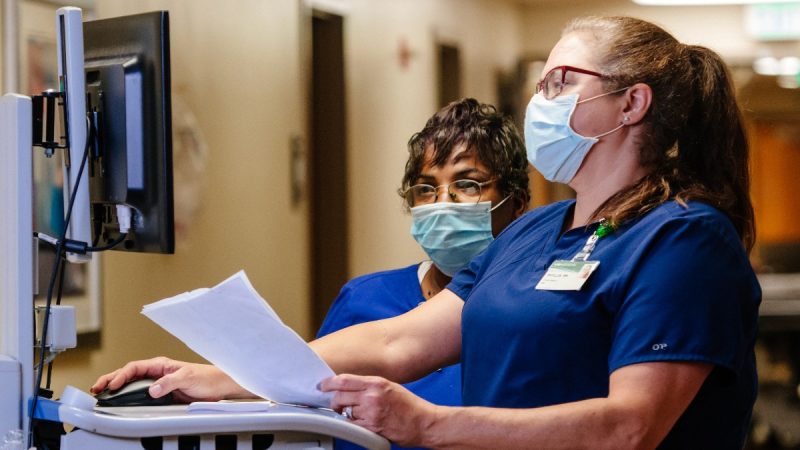 On Tuesday afternoon, Alabama hospitals were caring for more than 1,000 in-patients with COVID-19, up from about 200 at the beginning of July.
"We are still far below the peak that we saw in December and January … although I will tell you the slope of this increase, the rate at which the hospitalization numbers are going up, is unprecedented in Alabama," said State Health Officer Dr. Scott Harris during a media call Tuesday.
"This has shot up really, really quickly, which is very concerning to us."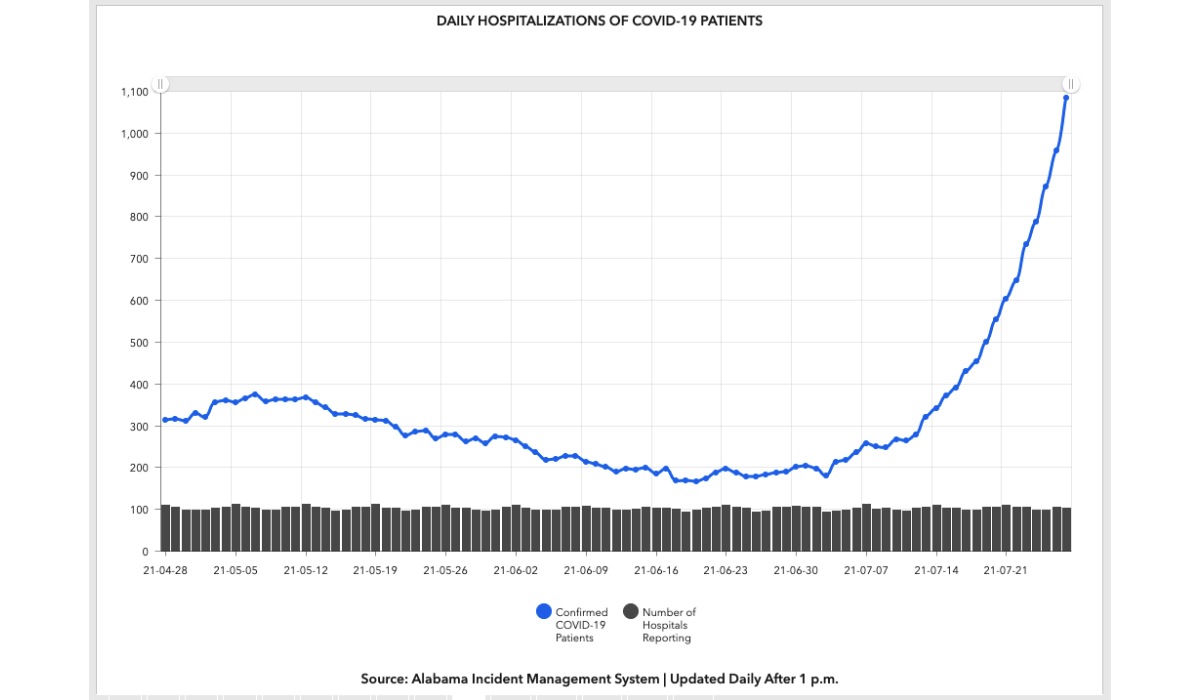 Harris said the surge is linked to the more contagious delta variant, coupled with Alabama's low vaccination rate. The state is currently last in the nation, with about 32% of residents fully vaccinated.
Harris said health officials are desperately trying to increase that number.
"We are pushing every button and pulling every lever we can, but what works for some, doesn't work for others," Harris said. "It's just difficult to reach some people."
Some local groups have offered cash incentives and other perks to encourage vaccinations. Harris said that doesn't work for everyone.
"We're certainly not opposed to incentives at all," he said. "However, I don't know of an incentive program that's been wildly successful anywhere."
Alabama Gov. Kay Ivey has pushed back against the idea of incentivizing vaccinations.
"There are those who believe that government should mandate the vaccine or that we should bribe people to take it," Ivey wrote in an op-ed published Tuesday in the Washington Post.  "That's not going to happen in my state, no matter how many times the media ask me."
As COVID cases increase across the country, many health experts are calling for a return to universal mask-wearing, even among those who are fully vaccinated.
The Centers for Disease Control and Prevention (CDC) revised its guidance Tuesday, stating that some fully vaccinated people should wear masks indoors if they live in areas with significant viral spread. The agency also recommended all teachers, staff and students of K-12 schools wear masks, regardless of vaccination status.
This week, Huntsville City Schools and Birmingham City Schools announced mask mandates for the beginning of the 2021 academic year.
Harris said the Alabama Department of Public Health is following CDC guidance and encourages mask-wearing, but a statewide mask requirement is unlikely.