Alabama Hits New Mark With More Than 700,000 COVID-19 Cases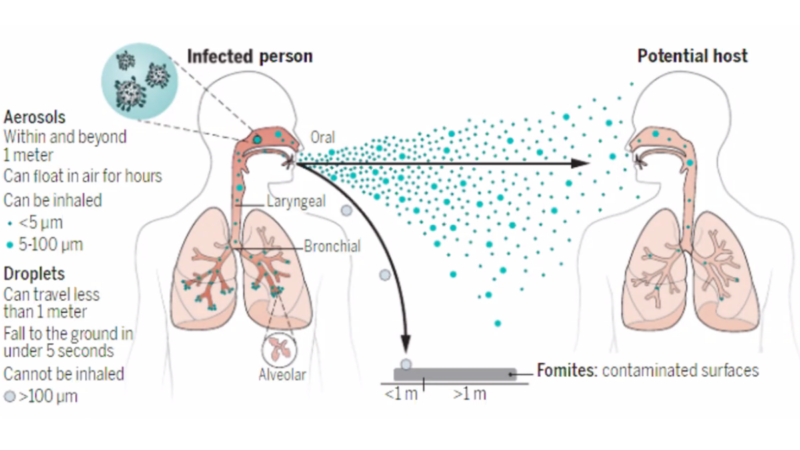 Alabama hit a new mark Wednesday recording more than 704,000 total COVID-19 cases since March 2020.
Meanwhile, the state's number of hospitalizations continues to inch towards a new record – clocking in at nearly 2,900. Alabama saw just under 3,100 hospitalizations during a peak in January. But recent modeling predicts Alabama's hospitalizations have not yet peaked for the current surge driven by the highly contagious delta variant.
"If you take all of the ICU beds in Alabama and how many beds are being used right now, we actually have a net negative – which is unheard of," said Dr. Rachael Lee, a UAB infectious disease expert.
As of Wednesday afternoon, there were 92 more ICU patients than staffed beds.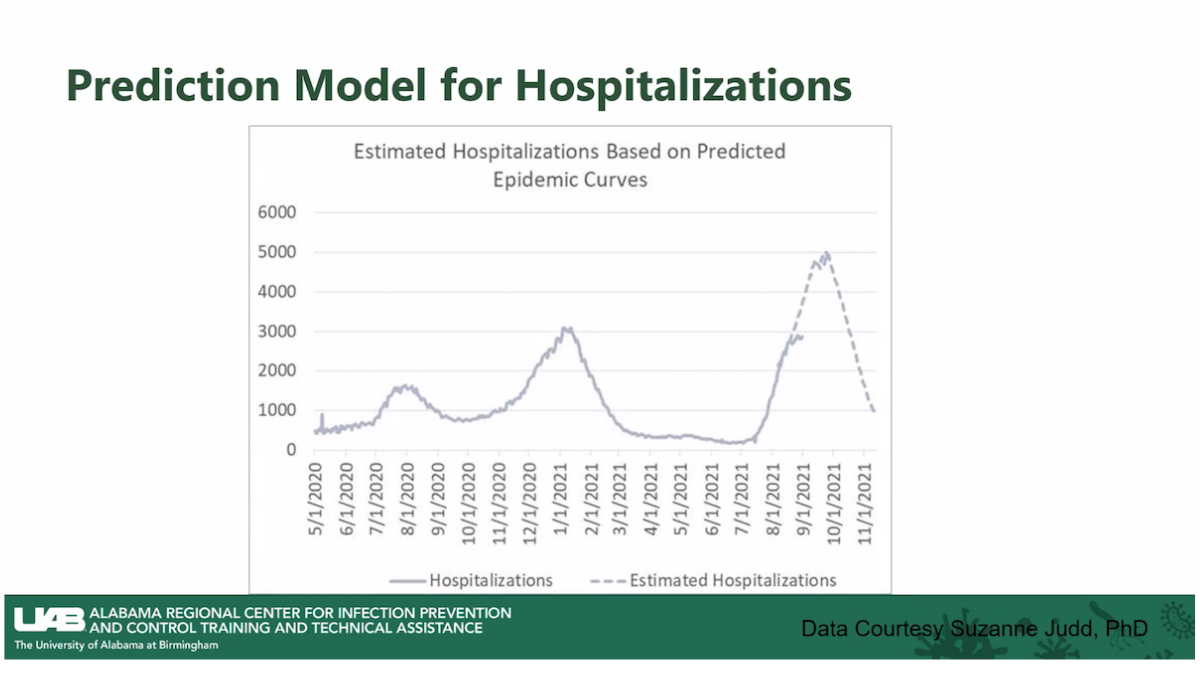 Vaccine Effectiveness And Continued Immunity
Data from the COVID-19 Real-Time Learning Network shows that in clinical settings the Pfizer, Moderna, and Johnson & Johnson vaccines were effective in fighting the alpha variant, which was first discovered in the U.K.
Meanwhile, there was "slightly reduced effectiveness against infection" caused by the beta variant, which was first discovered in South Africa. But the vaccines "preserved effectiveness against severe COVID-19."  As for the effectiveness against the delta variant, it gets trickier.
"Some [data] say that there is preserved effectiveness, and some [data] that say reduced effectiveness," Lee said.
A preprint study, meaning it has yet to be peer-reviewed, that followed the six-month effectiveness of the Pfizer vaccine found that the effectiveness of the vaccine in fully vaccinated persons declined by about half – from 88% during the first month to roughly 47%  after more than five months.
That spurred the conversation of possible booster shots. Lee said it is not clear at this time whether a booster is needed, but she said what researchers do know is that these vaccines are effective in fighting COVID-19, especially severe symptoms.
"[These vaccines] are more than 90% effective against hospitalizations," she said.
But what about newer variants like lambda and mu?
"The good news is that we haven't heard of other areas having an increasing surge with another variant," she said.
Alabama is no longer last in the country for its vaccination rate. Current data from the Alabama Department of Public Health shows roughly 35% of the state is fully vaccinated.
Lee is also hopeful kids younger than 12-years-old will be cleared for a lower dose of the vaccine beginning in October or November.