Actor Danny Glover Rallies Support For Unionizing Bessemer Amazon Facility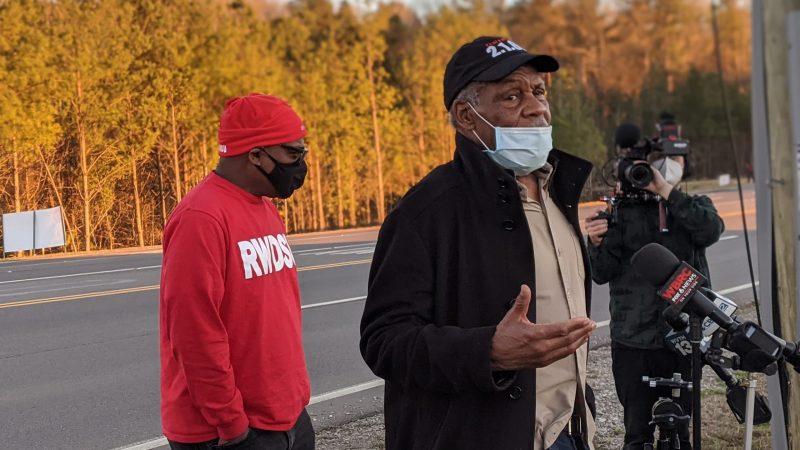 Actor and activist Danny Glover visited with organizers outside the Amazon warehouse in Bessemer, Ala. Monday evening in support of their unionization effort.
"This moment is part of a continuous struggle in the making of this country, in the making of the South – in the remaking of the South," Glover said. "These workers are part of a legacy."
Some 5,800 Amazon employees at the Bessemer facility started voting by mail on whether to join the Retail, Wholesale and Department Store Union on Feb. 8. If a majority votes yes, the Bessemer warehouse would be the first Amazon facility in the U.S. to unionize. Voting will continue until March 29.
Glover is best known for leading roles in films, such as "The Color Purple" and "Lethal Weapon." He's also an activist who's pushed for reform on multiple issues, including mass incarceration, poverty and labor rights.
Few workers were in attendance at the event outside of the warehouse, but Glover exchanged a few words with employees exiting the lot.
Employees at the facility want more say in working conditions and how people get disciplined or fired, RWDSU President Stuart Appelbaum told NPR.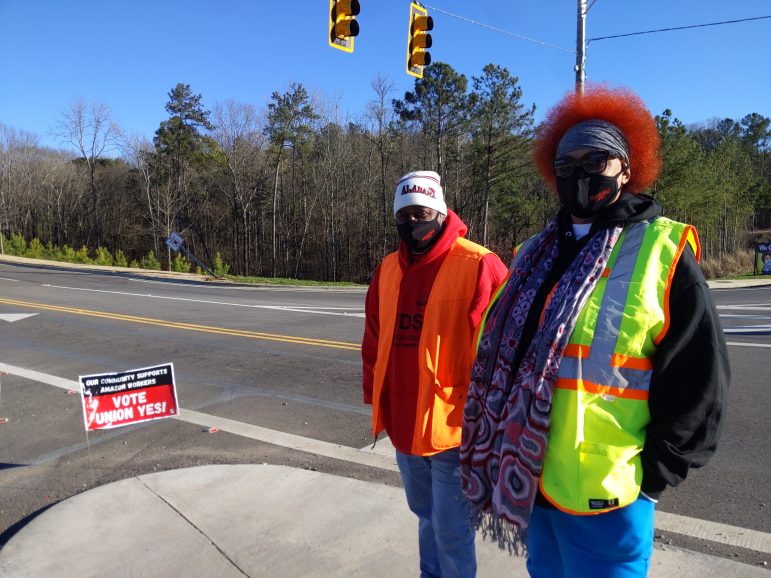 Amazon has publicly opposed the unionization effort, arguing that most workers don't want to join the union and that pay is already far above the state's minimum wage. This is the first effort to unionize an Amazon facility since a failed attempt in Delaware seven years ago.
In 2017, Glover joined a march in Canton, Miss. in support of autoworkers at a Nissan assembly plant who were seeking to form a union and alleged they faced intimidation tactics. Glover was joined by Sen. Bernie Sanders and Mississippi NAACP President Derrick Johnson. Nissan disputed the allegations, and the union vote failed.
Glover said the Nissan unionization push and the current effort in Bessemer are part of one long struggle for labor rights.
"We're on the backs of those who had come, right here in Alabama, before us," Glover said. "Whenever there's a victory there's an opportunity to extend that victory."
Union organizers have accused Amazon of trying to disrupt their effort to rally support for unionization, including changing traffic lights near the warehouse to make it more difficult for the organizers to recruit other workers in the parking lot.
Jefferson County Spokeswoman Helen Hayes initially denied that the county had changed the light, before later correcting herself to say the county had altered the traffic light patterns – she says she was working with incomplete information in her earlier statement.
The county said Amazon requested the lights to be changed because it was causing delays during shift changes.