A Trip Down Memory Lane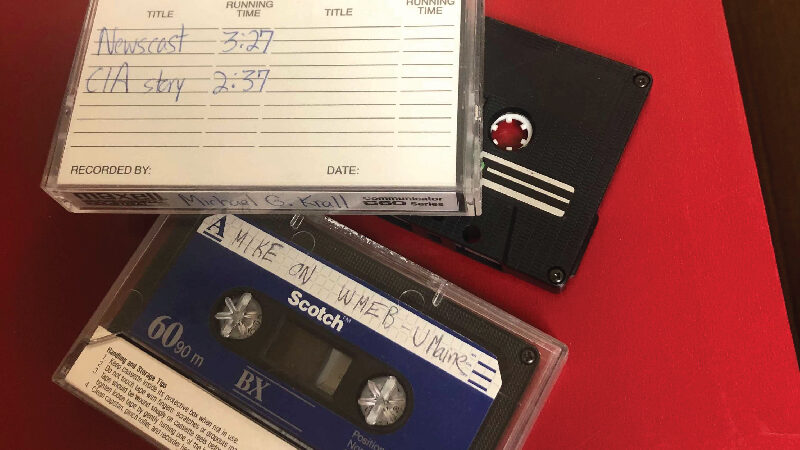 I recently cleaned out my office so new flooring could be installed and came across what I would only describe as blasts from the past!
The picture below is from my first real world job post-college at WSCL in Salisbury, Maryland in the early 1990s. So much has changed in how we do radio since then – including, ahem, the hair styles!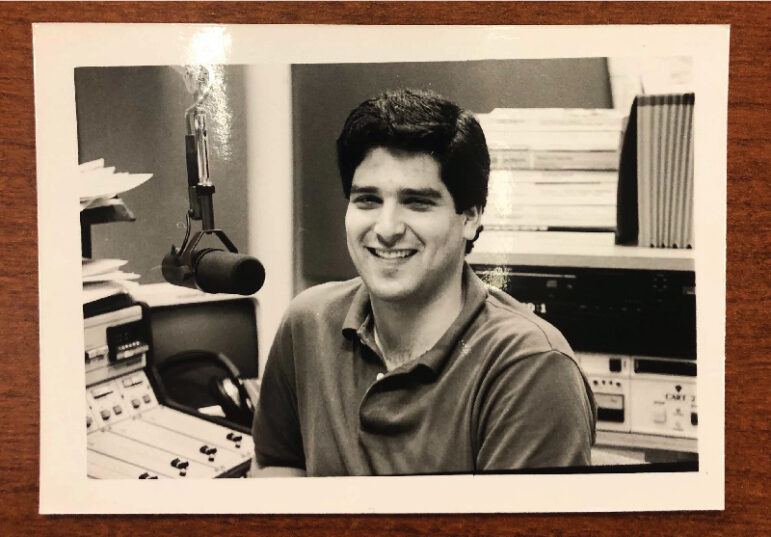 Cassette tapes (remember those?) used to be the ultimate in portability. I would send out demo tapes when looking for a job, but I also have a very early aircheck from my days on WMEB – the student station at the University of Maine.
I started out on the radio Saturday mornings from 6 to 8 playing classical music as a specialty show on a station that played mostly alternative music. I won't bore you with the details but it is where I first cut my teeth in radio and I could tell you some very funny stories that would be way too long for this column! Let's just say can you imagine trying to get a good night's sleep on a Friday night in college?
Oh, and if you happen to have a cassette player, may I borrow it? I'd love to hear these again!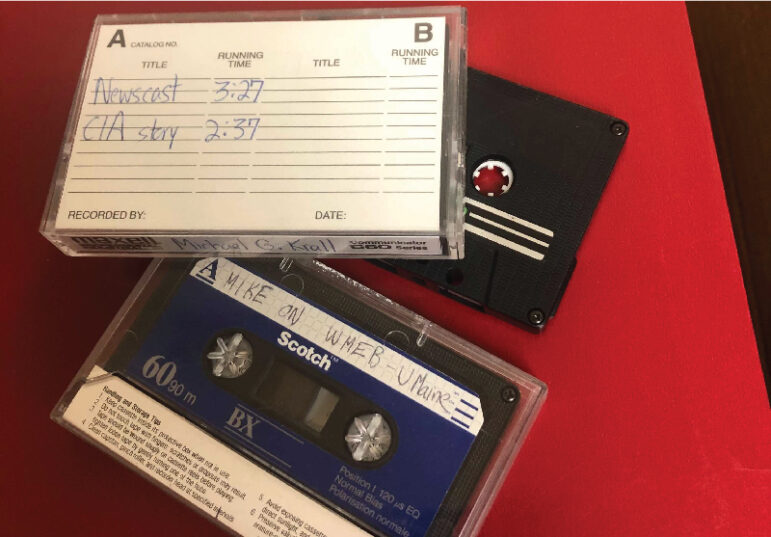 My daughter Nora drew this next picture for me and I just can't bear to part with it! I don't even know what she was wishing me "luck" for, but the typo and leprechaun – and she – are just priceless. And you'll be happy to know Nora now has a degree in English from UAB and is working on her Master's in English (also at UAB) with a focus in Rhetoric and Composition. So I'm afraid the days of adorable typos are over!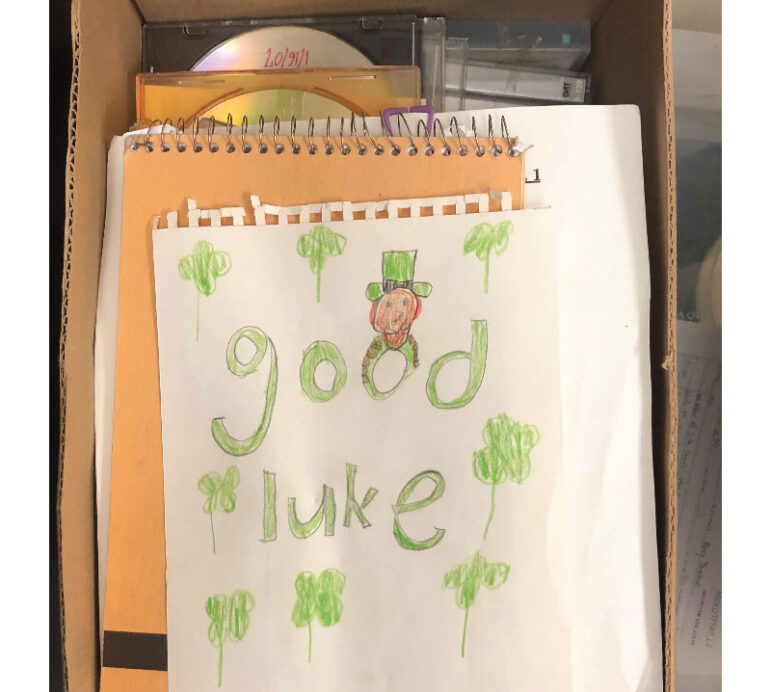 This walk down memory lane reminded me not only how much the industry has changed over the years, but of when I first fell in love with radio. And radio still gets me out of bed every day…some days earlier than others!
(Through "Programming Notes," we hope to keep you connected to what is happening at WBHM both internally and on-air. Have feedback you'd like to share? Or a programming question? Let me know!)