A Trip Down Memory Lane: Part 2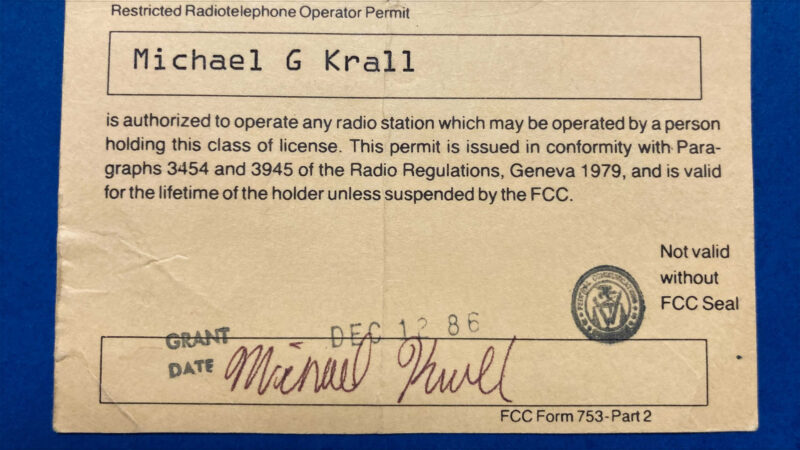 Last week's trip down memory lane was so popular, I thought I'd share some additional finds.
 
It used to be that if you wanted to be on the air, you needed a license from the Federal Communications Commission. There was no test. All you had to do was fill out a simple postcard application! This "restricted/radiotelephone operator permit" was what I got back in the mail. Note the official FCC seal.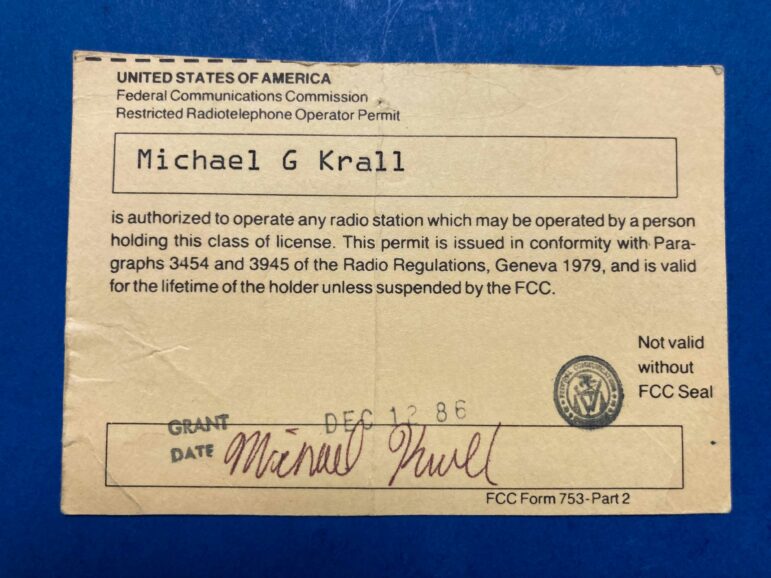 The FCC eliminated this specific license requirement in 1995. The original thinking was that having a license would instill a sense of responsibility on the announcer. However, reason dictated if you weren't responsible, the station would just fire you. Additionally, it became the radio station's responsibility to make sure they were operating legally and hired technically competent people to run the equipment.

Several listeners commented on my daughter Nora's drawing of a leprechaun wishing me "good luke". She definitely has a knack for drawing as seen here in this self-portrait. The spelling of "to cute" is another story! I promise she's in graduate school majoring in English!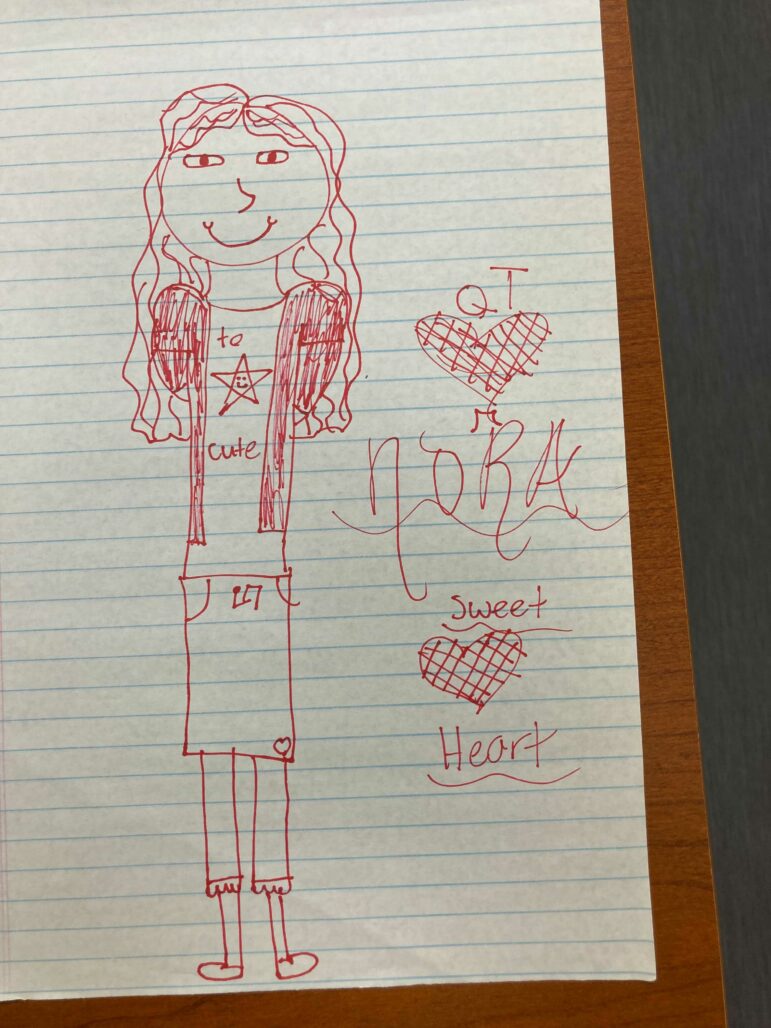 Finally, last week I referenced my old cassette tapes – this has turned into quite a project. That's because while the cassettes are labeled, I don't know specifically what's on some of the tapes or if the audio even takes up an entire side. I also have a bunch of tapes that are unlabeled and I have no idea what, if anything, is on those tapes. Here's a larger more existential question – aside from me, would someone even want to listen to this audio? 

Oh, and it seems to be getting rarer each day that you can buy a computer with a CD drive. After cassette tapes, I have a pile of CD's staring me down in my office. Maybe I should get going on that sooner while I have options!
(Through "Programming Notes," we hope to keep you connected to what is happening at WBHM both internally and on-air. Have feedback you'd like to share? Or a programming question? Let me know!)