Supreme Court Blocks Curbside Voting, Loosening Of ID Requirements For Absentee Ballots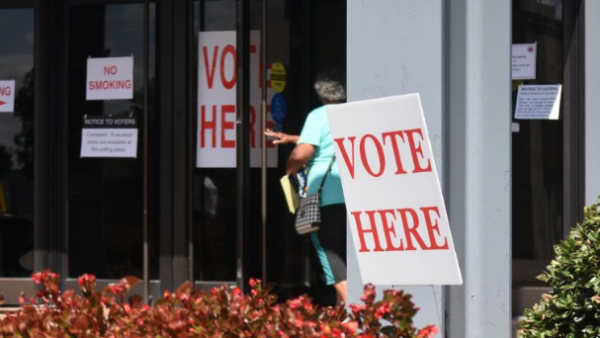 The U.S. Supreme Court on Thursday halted plans to provide curbside voting in the July 14 primary runoff and to ease ID requirements to vote by absentee ballot.
The state went to the Supreme Court asking that it stay a lower court judge's ruling that eased some voting practices in an attempt to lessen the potential exposure to the coronavirus, particularly among older people.
That ruling was issued last month by U.S. District Court Judge Abdul K. Kallon, and the 11th Circuit Court of Appeals refused to block the ruling last week.
Thursday, the high court issued a temporary stay in the case on a 5-4 vote, but it still will have to decide whether to take up the case in full.
Alabama Secretary of State John Merrill announced the decision on Twitter Thursday evening.
Kallon had based his original ruling on the threat of coronavirus, saying that the "burdens imposed by the challenged election laws on voters at high risk of severe complications or death from COVID-19 are not justified by the state's interests in enforcing the laws."
His ruling would have allowed local voting officials to offer curbside voting at polling places if they chose to do so. It also would have allowed voting officials in Jefferson, Mobile and Lee counties to waive requirements that people voting by absentee ballot mail in a copy of an ID card with a photo, as well as have their ballots witnessed and notarized.
The suit was filed by the NAACP Legal Defense and Educational Fund, the Southern Poverty Law Center and the Alabama Disabilities Advocacy Program.