Remembering A Life Lost To COVID-19 Behind Bars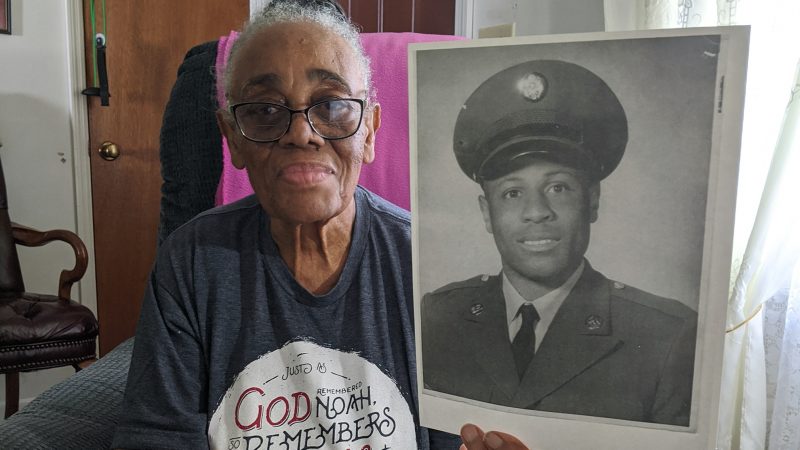 William Hershell Moon Sr. grew up in a big family. He had more than a dozen siblings and many called him "Hershell." He was born and raised in Sylacauga.
Sometime after high school, Hershell enlisted in the army and served in the Vietnam War. After being discharged for medical reasons, he returned to Sylacauga and started dating Janet Moon. Moon said Hershell liked to take her out, sometimes to a restaurant or to the local fair.
"He was a good person, a real good person," Moon said.
The couple married in April 1975 and had two children. But there were challenges.
"A year after we got married, he started changing," Moon said. "And we started fighting."
She said Hershell struggled to control his emotions and when he drank, he would often get angry. Within a few years, the couple separated. Hershell left Sylacauga and moved to Birmingham.
Years later, in 2000, Hershell was convicted of murder and was sentenced to life in prison with the possibility of parole.
While incarcerated, Hershell reconnected with his older sister, Magalene Moon Brazier. Brazier said they had lost touch for many years, but when she found out her brother was in prison, she started visiting him.
"It was real nice, real nice," Brazier said. "I was glad to see him."
But she said prison took a toll on him.
"He was all right in a sense, but again he wasn't. He wasn't the William, the Hershell that I knew," she said.
Over the years, Brazier became Hershell's main contact in the free world. Every few months, she would send him money to pay for snacks or stamps. She kept visiting in person until he was transferred to a different prison farther away.
Eventually, Hershell's health started to decline. He had stomach and heart problems and later had a stroke. Brazier said they tried to keep up through letters.
"He done a lot of writing before he had the stroke," she said.
In his letters, Brazier said Hershell often complained about poor medical treatment in prison and he wrote to judges asking for early release. But he remained locked up.
Hershell was transferred to different prisons over the years. He was at St. Clair Correctional Facility when COVID-19 started spreading. In late May, the 74-year old tested positive for the virus and was transferred to a hospital.
Magalene Brazier found out Hershell was sick days later when she called the prison to ask about him. On his last day in the hospital, Brazier talked with him via video call.
"I could tell he was, he was just swollen so bad. He was in bad shape," she said. "And it just bothered me, because they didn't let me know earlier."
Hershell died a few hours after talking with his sister.
He left behind seven children. Brazier said he wasn't close with many family members, and there was a lot she didn't know about him. But she tried to help Hershell when she could.
"That's my brother," Brazier said. "Regardless of what he done, I love him. God love us. He forgives us for all our sins."
William Hershell Moon Sr. was born January 17, 1946 and passed away June 2, 2020. He is one of almost 2,500 people in Alabama who have died from the coronavirus, 22 of whom were incarcerated in state prisons.