Players & Coaches Prepare For Uncertain Future In College Athletics
In February, hundreds of spectators filled the stands for the state wrestling championship in Huntsville. High school wrestlers took to the mat while the crowd cheered them on. 
It was the last big match of the season for Nick Smith, a rising senior at Hoover High School. He won the state title in the 120 lb. division.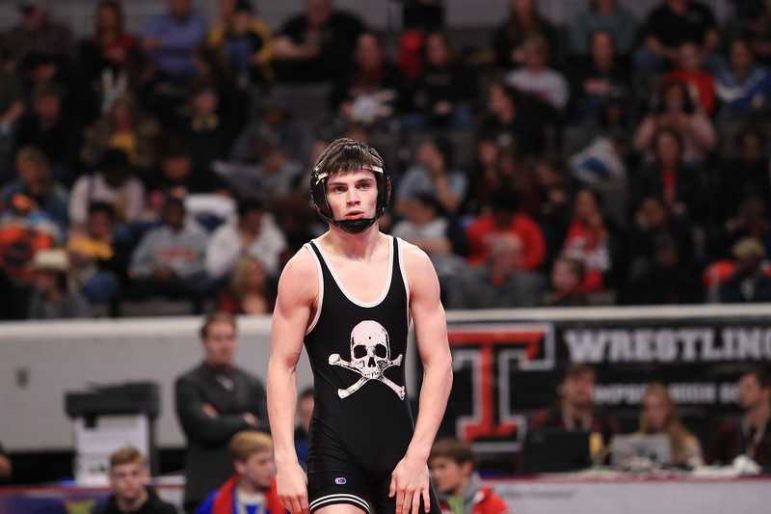 Smith, who has been wrestling for 12 years, is now looking forward to the next level. 
"This was gonna be the summer where I could get the chance to open up a lot of eyes," Smith said, "other than the colleges that have reached out to me."
Smith said college wrestling coaches usually recruit high school guys at national competitions during the summer, but most of those have been postponed or canceled due to the pandemic.  
Recruiting The Next Team
All sports are on hold right now. There are no baseball games, no track and field meets, and no football practice. The cancellation has left college coaches with fewer opportunities to scout new players. 
Greg Vinson, coach of the men's soccer team at Birmingham Southern College, said he would typically be out watching high school soccer games in the spring, and the college would invite promising recruits to meet in person. 
"So we're really missing that element of the recruiting cycle right now, is not having kids be able to visit our campus and get to know us and us get to know them in a more personal way," Vinson said. 
He said coaches are calling and using video apps to communicate. Since they cannot watch athletes in person, they are relying on video highlights from previous games. 
For many colleges, this is likely the new normal, according to Amy Perko, CEO of the Knight Commission on Intercollegiate Athletics, an advocacy group for student athletes. Perko said virtual recruiting is cheap and budgets are getting tighter.
"Particularly this coming year with the financial impacts," Perko said, "athletic directors are looking to really, you know to save money and reduce the cost."
Financial Uncertainty
Perko said the cancellation of the spring college basketball tournament March Madness cost the NCAA around $800 million. Most of that money would have been distributed among colleges to fund athletic programs. If fall football is canceled, the impact is projected to be much greater, especially for big universities that depend on ticket sales and media rights. 
The financial uncertainty has led some colleges to cut programs. Last month, Old Dominion University ended its wrestling program and the University of Cincinnati cut men's soccer. Perko said this should be a last resort. 
"There are really ways in which college sports can reduce some of the excessive spending," she said, "without reducing the student opportunities."
Perko said the NCAA could reschedule some competitions to make them more regional, so teams would not have to travel as much. And she said there is a lot of room to cut costs in college football.
The 'Integral' Role Of Student Athletics
Soccer coach Greg Vinson said finances are always a concern for universities. But he said athletics also help drive enrollment, especially at smaller colleges like Birmingham Southern. Around one-third of their students are athletes. 
"Our sports are just an absolute integral part of our student population," Vinson said. 
And for new recruits, it is often the deciding factor in choosing where to go to college. 
High school wrestler Nick Smith has received 18 offers so far. He has only visited one of the universities and might not be able to visit any more before he commits. He said it is concerning to see some programs cut, but he is hopeful that will not be an issue. 
"There's definitely some uncertainty with trying to decide, like, financial-wise, because obviously I don't know what's going on in the coach's office," Smith said. "But from what everybody's told me, they'd be good to go as soon as I'm in college."
Smith said he will be ready too. He said one plus side of the pandemic is that he has had more time to improve his skills on the mat.