Jeffco Commission To Consider Mortgage Assistance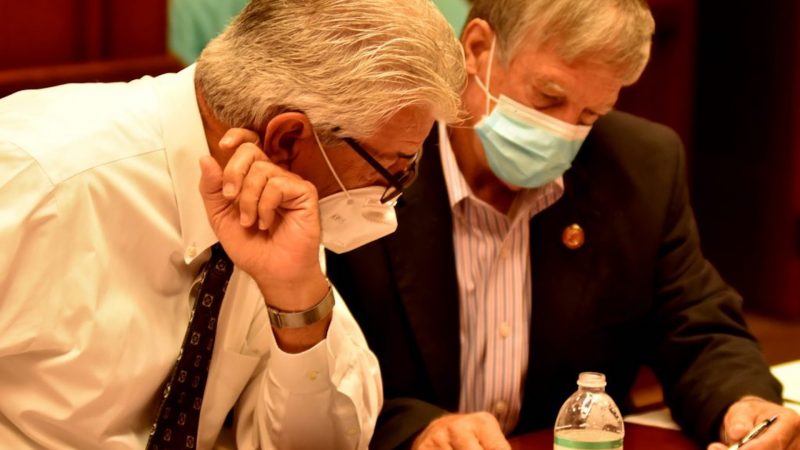 The Jefferson County Commission is expected Thursday to amend its disbursement of Cares Act funds to include mortgage assistance for residents adversely affected by the novel coronavirus pandemic.
At their last meeting, commissioners approved federal funds for use in helping residents with COVID-related expenses related to rent and utilities.
"We'd like to amend that moving forward to include mortgage assistance also," Commission President Jimmie Stephens said Tuesday. "This truly expands the scope of help to include all of our citizens. It is much needed and necessary. I think this is something that will extend the reach of our COVID funds and allow us to help many, many more people."
County Manager Tony Petelos said there has been a "big need out there" for mortgage assistance. The Jefferson County Committee for Economic Opportunity (JCCEO) and the Urban League are the third-party entities through which residents have sought help.
"The contractors we're working with, and Witt O'Brien, recommended that we move forward with the mortgage assistance," Petelos said. "It's a million and a half dollars that we have set aside, but we will look at our burn rate and if we need to add more, we will and we'll report back to the commission on Thursday.
"We want to make sure that we help as many people as we can," he continued. "The burn rate is how much money we're spending on average on a daily or weekly basis so that we can end the year, because this stops on December 30."
The county manager said Jefferson County was responsible for doling out $115 million to entities affected by the pandemic. He said county officials feel "real good about where we are with that. We will spend all of our money that was allotted from the federal government."
In another COVID matter, County Attorney Theo Lawson said he will bring a resolution to the commission Thursday to amend some number of contracts the county has with cities receiving Cares Act funds. The initial contract presumed that money would be distributed as reimbursements, but some cities do not have money in hand to make the expenditure.
"They're actually advance costs," Lawson said. "We initially had ideas everybody was going to be reimbursing us. There are some entities that don't have the money to reimburse. The contract will be amended to say these are allowable and approved costs."
The affected entities include small cities and some fire districts that have "allowable expenditures" but lack the funds to make reimbursement possible.
Among the entities whose Cares Act funds were sent to the agenda of Thursday's meeting are:
City of Birmingham, $9,029,329
City of Homewood, $1,116,211
Town of Sylvan Springs, $89,156
North Johns, $31,235
Alabama Regional Medical Services (ARMS) Hispanic Community Surge Testing Initiative, $57,360.56
Rocky Ridge Fire District, an increase of $215,970.46, not to exceed $271,532.35
Jefferson County Sheriff's Office for LUCAS Chest Compression Devices, $749,800
Mount Olive Fire and Rescue, not to exceed $104,306.47
Cooper Green Mercy Health Services, an increase of $3,419,982.67, not to exceed $4,033,900.74