DOJ Lawsuit Could Lead To Federal Oversight Of Alabama Prisons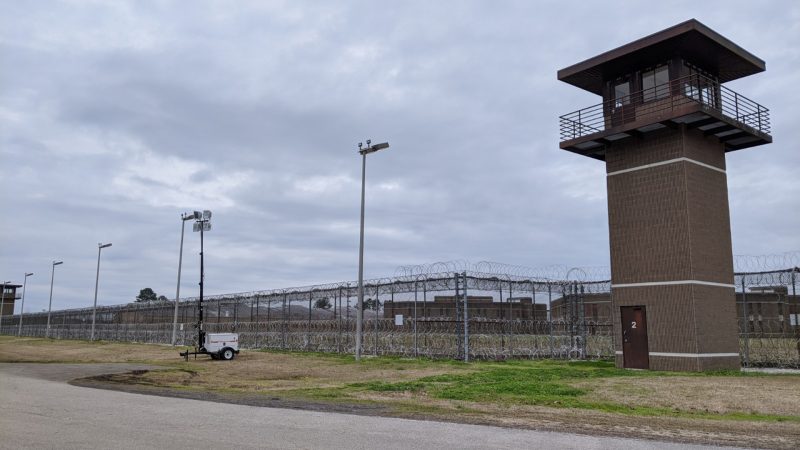 A lawsuit filed last week by the U.S. Department of Justice (DOJ) could lead to federal supervision of Alabama's prison system.
It's the culmination of an investigation that began in 2016 and resulted in two scathing reports, published April 2019 and July 2020, that detailed rampant abuse of inmates.
Tired Of Waiting
Before filing the lawsuit, the DOJ spent more than a year negotiating with state officials and trying to get Alabama to improve its prison system.
University of Alabama law professor Jenny Carroll said the federal government got tired of waiting.
"I think the fact they did go ahead and file suggests that the solutions the state came up with and were bringing to the table and were offering just weren't enough," said Carroll. "They weren't enough in light of what DOJ was finding."
The DOJ found horrific levels of violence and sexual abuse among incarcerated people and excessive use of force by prison staff.
In the lawsuit, the justice department said despite knowing about these issues, Alabama failed or refused to correct them. It said in 2020, the state's prisons are still dangerously understaffed, violent and even more overcrowded than they were when the DOJ started its investigation in 2016.
Justice officials are seeking injunctive relief – systemic changes like reducing overcrowding, hiring more staff, reducing the level of violence, and ensuring safer and more sanitary conditions.
Carroll said the case could lead to federal oversight. A judge could appoint someone to monitor the Department of Corrections and order specific changes.
"It potentially could put the Alabama prison system under the control of the federal government, under supervisory control of the federal government," said Carroll.
Cautious Optimism
For people locked up in state prisons, the lawsuit is a glimmer of hope.
Hasani Jennings, incarcerated at Limestone Correctional Facility, has been waiting for the DOJ to take action.
"They've given the state time to do something to address the problem and the state hasn't done anything," Jennings said, "so I really don't understand what took them so long to file a lawsuit."
Jennings said the violence described by justice officials may be shocking to some, but it has become normal to those inside prison. He is cautiously optimistic that the lawsuit will lead to true reform.
"I believe a change in conditions and a change in the way that we are treated in here, and the value that they show on our lives, I think that'll change a lot," Jennings said.
The lawsuit could last a while and cost a lot of money, especially since state officials are pushing back and vowing to fight it.
In a statement, the Alabama Department of Corrections (ADOC) said it "disagrees with the allegations" made by the DOJ. It said the lawsuit ignores recent progress in staffing and focuses on limited examples of inappropriate action.
"The DOJ … continues to mischaracterize these limited instances as sweeping patterns," ADOC officials said. "The piecemeal anecdotes outlined in the Complaint do not reflect the hard work and important service provided by our correctional staff."
Governor Kay Ivey's office called the lawsuit "disappointing." She said the state will continue with its plan to build three new mega prisons.