Alabama Ban On Gender Therapies Moves Forward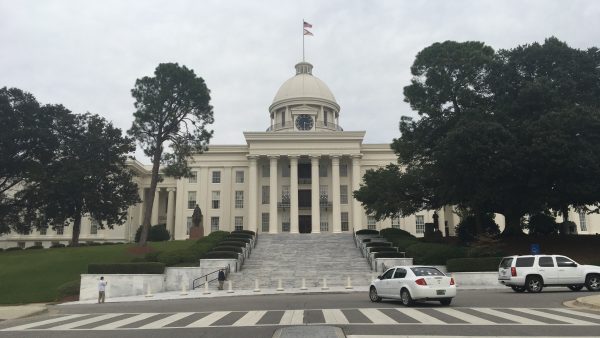 Health care workers in Alabama would be prohibited from administering gender therapies to minors, according to a pair of bills that moved through committees in the Alabama House and Senate this week. The legislation would ban gender-affirming surgeries or hormones for those under the age of 19. Advocates for transgender youth strongly opposed the bills. Don Dailey, host of Alabama's Capitol Journal, says the bill is designed to convey that these therapies or surgeries aren't necessary.
"They do recognize gender dysphoria as a real psychological condition," Dailey says, but lawmakers contend that minors who struggle with their gender identity should receive mental health counseling as opposed to medications or surgeries that cause physical changes. "It's denying, according to opponents of the bill, parents the right to make medical decisions for their transgender children."
Lawmakers heard emotional testimony from many trans advocates, who talked about the need to access such therapies as a matter of life and death. Advocates also noted therapies such as puberty blockers are reversible.
The ACLU of Alabama called it a dangerous trend.
"Alabama lawmakers are considering legislation that runs counter to medical science, prevailing standards for the treatment of transgender youth and basic human dignity," said Dillon Nettles, policy analyst at the ACLU of Alabama. "The government shouldn't threaten medical providers with jail for treating transgender kids and schools shouldn't discriminate against them when it comes to participation in school sports. An Alabama House committee recently approved a bill that would require transgender students to play sports under their "gender assignment at birth."
The Vulnerable Child Compassion and Protection Act, which bans gender therapies for youth, is sponsored by Rep. Wes Allen and Sen. Shay Shelnutt. Both bills move on to the full House and Senate for consideration.
Occupational Tax Ban
Lawmakers gave final approval to a bill that blocks cities from implementing new occupational taxes, setting the stage for a potential legal showdown with the city of Montgomery. Dailey says many cities see it as an infringement on local authority.
"It came initially while the city of Montgomery was discussing a possible occupational tax and then the city actually approved one last week," Dailey says. "This could set the stage for legal action by the city of Montgomery, but it has been a controversial issue from start to finish."
Rep. Chris Sells says his primary concern is people who work in certain cities but don't live there.
"The argument was essentially taxation without representation."
Senators voted 27-7 for the bill, which requires that the Alabama Legislature approve occupational taxes. The bill prevents city councils from implementing new occupational taxes unless authorized through a local bill passed in the Alabama Legislature.
The bill now goes to Gov. Kay Ivey.
Aniah's Law Passes House
The Alabama House of Representatives passed Aniah's Law by a vote of 104-0.
The bill is named for Aniah Blanchard, the 19-year-old college student from Homewood who was kidnapped in Auburn in October and killed. The man charged with killing Blanchard was out on bond after charges including kidnapping and attempted murder.