Two Workers Found Dead After Trench Collapse in Hoover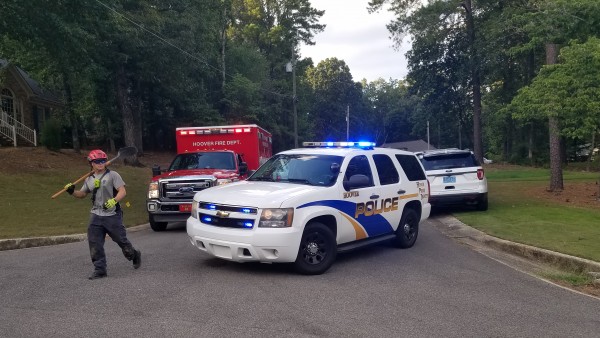 Two workers were found dead Tuesday evening after a trench collapsed on them in a Hoover neighborhood. The discovery came after an hours-long rescue and recovery effort.
Authorities with the Hoover Fire Department say they initially received a call just after 3 p.m. alerting them that two workers were trapped beneath a fallen trench.
"We did not know their exact location in the trench," says Scott West, captain with the Hoover Fire Department. "We had to dig and work to find them."
He says the trench, which was being used to install a drainage system, was about 8-feet deep, 4-feet wide and approximately 50-feet long. Close to 30 rescue workers, from both the Hoover Fire Department and Birmingham Fire and Rescue Service, helped search for the men.
Hoover Mayor Frank Brocato: This is an extensive operation. Rescuing the men could take three to six hours. The collapsed trench is 8 feet deep. Fire & Rescue crews from Birmingham will assist. https://t.co/vai85XMzKB

— WBHM 90.3 FM (@WBHM) July 23, 2019
"We worked for over two hours digging – hand digging with shovels," West says. "Once we found them and were able to assess them, we realized that they were deceased."
The workers' identities have not been released. The Jefferson County Coroner's office will determine the exact cause of death.
Authorities say the Occupational Safety and Health Administration has been contacted and there will be an investigation into what caused the trench to collapse. The two men worked for the Birmingham-based company Water Drainage Solutions, Inc. Officials there did not immediately respond to a request for comment.