Transit Board Approves Fare Increase and Service Cuts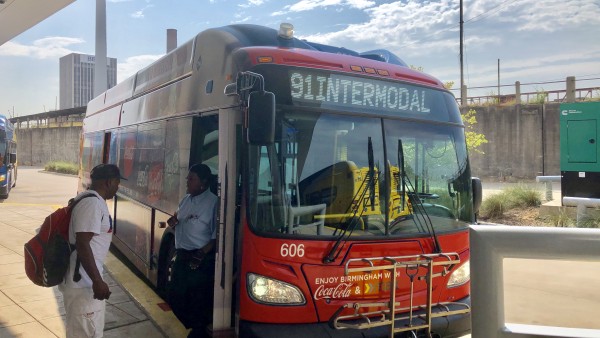 Bus riders in Birmingham and Jefferson County will see an increase in their fares and reduced service times beginning this November.
After weeks of debate, the Birmingham Jefferson County Transit Authority (BJCTA) approved its $34 million budget Wednesday. This includes setting one-way fares at $1.50 — an increase of 25 cents. And some MAX bus routes that run late into the evening will now end at 7 p.m.
You asked, we listened! Here is a modified proposal for fare increases effective September 23, 2019 based on feedback from riders. pic.twitter.com/NwFcnVjlbf

— MAX Transit (@BJCTAMAX) August 22, 2019
Transit leaders say they had to make changes because the City of Birmingham doesn't pay enough to cover the cost of its current service.
Several riders who spoke at the transit board meeting say the cuts will make it difficult for them to get to work.
BJCTA Executive Director Frank Martin says the transit authority "will try to minimize the impact of the service modifications to affect as few of our passengers as possible."
Martin says one option could be a digital app that allows people to schedule rides on smaller buses or vans. The transit system will begin testing that service in Mountain Brook in a few weeks, he says.
Greg Roddy, president of the local transit union, asked the board to try again to negotiate for more money from Birmingham.
"They're forgetting about the people in public transit," Roddy says.