Young Democrats Hold Presidential Debate Watch Party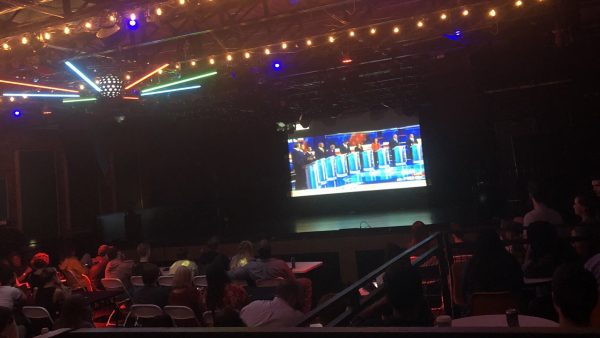 Members of the Alabama Young Democrats gathered at Avondale's Saturn Birmingham Wednesday night to watch the first round of Democratic debates for the 2020 presidential election.
The crowd cheered as candidates like Sen. Elizabeth Warren, former Rep. Beto O'Rourke, Sen. Cory Booker, Sen. Amy Klobuchar, and others gathered on the stage. During the two hour debate, candidates took on popular issues such as Medicare For All, a green economy, abortion and gun control.
Young #Democrats are gathered at Tin Roof in #Lakeview to watch the #DemocraticDebate. Ten candidates are scheduled to debate tonight at 8 p.m. Ten different candidates are scheduled to debate tomorrow. pic.twitter.com/gaZy8CAPEu

— Sherrel Stewart (@4newzscoop) June 27, 2019
Robert Mardis III is president of the Birmingham Young Democrats. He says while many in the party may be leaning toward a particular candidate, the debates give them an opportunity to consider the full slate.
"With the field being so crowded, you're leaning towards one way but you're still trying to respect the process and learn as much as you can about the other candidates," says Mardis.
Will Benton, a 41-year old Democrat, says he is already throwing his support behind Warren but he is still watching the debates closely.  Benton said he is encouraged by the large number of young people at the watch party.  He said the youth vote could make a different in the upcoming U.S. Senate race in Alabama. Just this week Alabama Secretary of State John Merrill became the sixth Republican vying to unseat Democratic U.S. Sen. Doug Jones.
While this is the first Democratic debate of the 2020 election cycle, it's not the first interaction Alabamians have had with some of the candidates. Sen. Bernie Sanders attracted several hundred to a rally at Kelly Ingram Park in May and Sen. Kamala Harris made stops in Birmingham and Montgomery earlier this month.  Last week, U.S. Rep. Eric Swalwell visited Birmingham for a meet and greet.
There will be a second round of debates tomorrow featuring Vice President Joe Biden, Mayor Pete Buttigieg, Sen. Kirsten Gillibrand and others. Earlier this month, area Republicans gathered at a Homewood barbecue restaurant for President Trump's re-election watch party.