R.E.M.'s Mike Mills: Classical Music Isn't Stodgy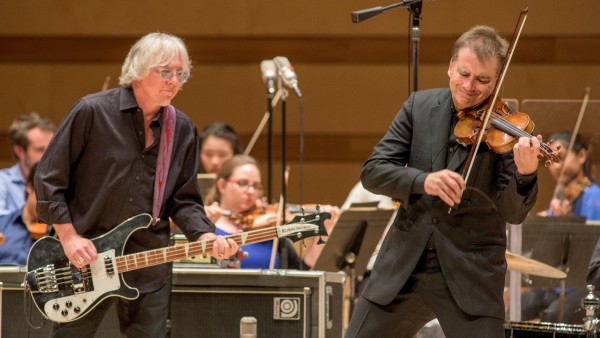 Mike Mills is best known as the bass player for the rock band R.E.M., but recently he's taken up composing. His Concerto for Violin, Rock Band and String Orchestra will be played Wednesday night at the Lyric Theatre as part of a concert called A Night of Georgia Music.  The program features violinist Robert McDuffie as well as Birmingham native and Rolling Stones keyboardist Chuck Leavell. Mills spoke spoke with WBHM's Michael Krall about the work, and about his time with R.E.M.
Web extras:
On figuring out what he wanted to do after R.E.M.
---
On being asked about an R.E.M. reunion

---
On playing a concert and the audience is with you every step of the way
Editor's Note: The concert promoter Red Mountain Entertainment is a program sponsor of this performance, however WBHM's business and news departments operate independently.