A Top State Corruption Fighter Resigns. Now What?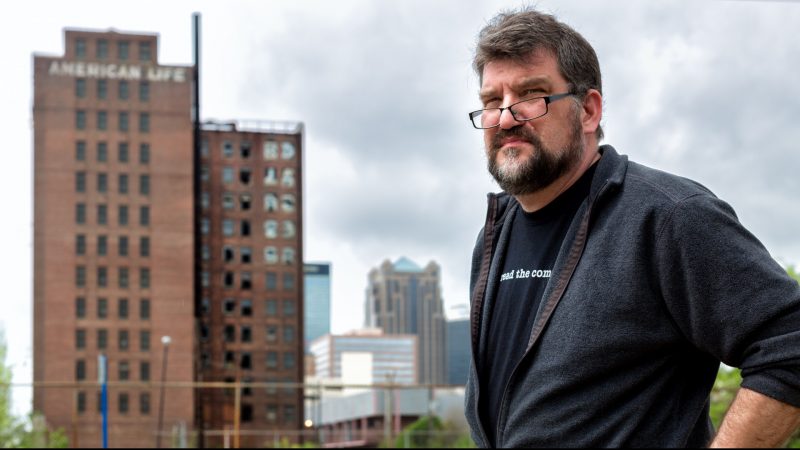 Alabama Deputy Attorney General Matt Hart, one of the most feared people in Alabama politics, is out. Attorney General Steve Marshall accepted Hart's resignation Monday. Especially significant is that Hart established himself over the years as one of the state's top corruption fighters, particularly in the case against indicted former Alabama House Speaker Mike Hubbard. WBHM's Gigi Douban spoke with Alabama Media Group columnist and Pulitzer Prize winner John Archibald about Hart's departure and what it means for corruption here.
Hart was a bulldog, Archibald says, who made many enemies over many years exposing ethics violations among state and local leaders. In addition to prosecuting Hubbard under Luther Strange, then-attorney general of Alabama, Hart was involved in prosecuting former Birmingham Mayor Larry Langford, several Jefferson County commissioners, and Birmingham Water Works officials for corruption.
Hart's job was to investigate complaints of public officials. Archibald says Hart's job also was to loudly defend the state ethics law and resist efforts to weaken it, especially following the indictment of Hubbard.
It's unclear the exact circumstances around Hart's departure. "With 99.9 percent degree of certainty, I can tell you he did not resign on his own," Archibald says. "And it comes as no surprise because Steve Marshall and Matt Hart were like oil and water from the beginning." People who were involved in Hubbard's indictment as witnesses were strong supporters of Marshall, Archibald says. And Archibald says Marshall had business ties to others connected to Hubbard.
Marshall on Tuesday announced the appointment of Hart's replacement, longtime federal prosecutor  Clark Morris. Morris takes over the special prosecutions unit, which investigates public corruption and white-collar crime. "Public corruption continues to be a scourge on our great state, and I am confident that the people of Alabama will be well served by Clark in this role," Marshall said in a statement. He said her experience and strong working relationship with the U.S. Department of Justice will make the special prosecutions unit more effective in partnering with federal law enforcement to target public corruption.
Morris, a native of Alexander City, has worked at the Department of Justice for 20 years. She was an assistant U.S. attorney in both the middle and northern districts of Alabama.
It's unclear where Hart will land after his departure this week. "That is a big mystery," Archibald says. "He's a lawyer who's made a lot of enemies among lawyers, so it's going to be really interesting to see where he ends up."