More Alabama Women Putting their Names on the Ballot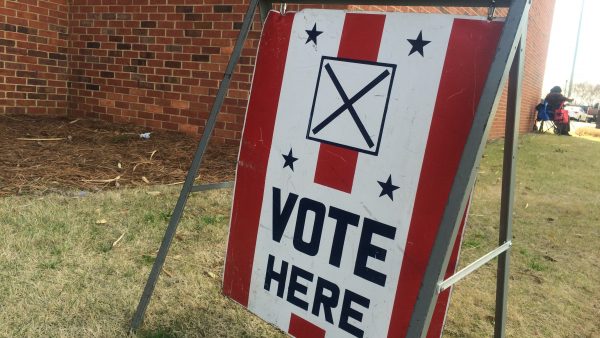 Women make up just 15 percent of Alabama lawmakers. Nationally, that's a far smaller proportion than many states, according to the National Conference of State Legislatures. But that could change this year. At least 90 women have filed to run for Congressional or state-level offices in this year's Alabama primary.
That increase comes despite the difficulty in getting women to run for office, says Stacie Propst, executive director of Emerge Alabama, an organization that recruits and trains progressive women to be candidates. Propst says there can be a mystique about politics and women are often left out of the fundraising networks that support male candidates. She says she's had to ask some women multiple times to run before they said yes.
"They do often want to be qualified or over qualified," says Propst. "Men don't have that problem."
But once they're on the ballot, women generally win about as often as men do, according to Kelley Dittmar of the Rutgers University Center for American Women and Politics. Dittmar says nationally the women running this cycle tend to be focused on issues as opposed to simply presenting themselves as female candidates. And she says the energy is lopsided between the two parties.
"Almost all of that increase is happening among Democratic women," says Dittmar. "So we don't see any significant increase, and at some level a small decline or at least stasis in the numbers of Republican women running."
Alabama's Republican governor and chief justice are both women. They're running to keep their jobs. Susan DuBose of the Greater Birmingham Republican Women says she's looking for the most qualified candidate, not necessarily a woman. But she says Republicans can do more to recruit women.
"We need to do a better job training women and making them feel comfortable, and in Alabama, women need to educate themselves," says DuBose.
The first test for this wave of Alabama women candidates will be the primaries on June 5th.
You can hear more discussion about women running for office in the WBHM Politics podcast. Find it here or subscribe on Apple Podcasts, Stitcher, Google Play or NPR One.