Living History: Nurse to George Washington Carver an Inventor Herself
Ninety-seven-year-old Meloneze Robinson of Tuskegee has witnessed history, and as a nurse, she's made some of her own. She cared for renowned inventor George Washington Carver at the end of his life. Fifteen years later, she patented a surgical device after assisting with amputations at the former Tuskegee Veterans Hospital.
She had to grasp and steady the patients' legs during the procedures. She thought to herself, there must be a better way:
"I said 'one day, I'm going to make an instrument to hold that.'"
She worked on it for a decade. Then she drafted a patent for the "amputation surgery limb support." It was granted in 1958. The device was used for at least 20 years.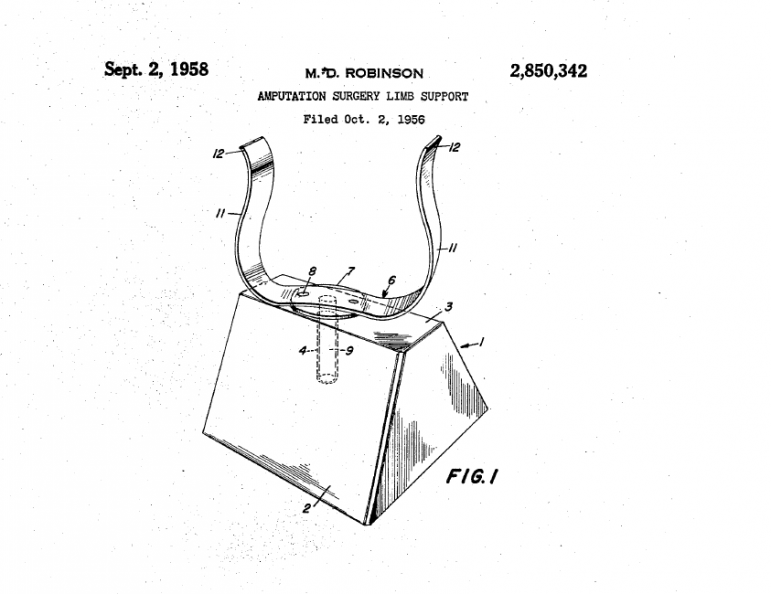 Robinson was born in 1921 in rural Clayton, Alabama, one of eight siblings who survived; three were stillborn. She says her father was one of few black men who owned land, and one of few cotton farmers who thwarted serious boll weevil infestations. He burned kerosene-soaked rags in and around the fields to smoke out the insects. But overall, she says, life was hard.
"During that time, they didn't have high-schooling for blacks," she remembers. "My parents took three of us to Abbeville, Alabama [in] Henry County. The faculty there were graduates of Tuskegee Institute College. So, Doctor George Washington Carver came to Tuskegee College, and it was in the paper. Mama would say, 'You're going to Tuskegee College when you finish high school.' So I said, 'I'm going to write Doctor Carver.' He wrote me back that same week, told me what to do, and I did it. They sent me an application: 1940, going to college!"
Her mother sold some of the family cows so Robinson could attend.
"So I had my 80 dollars to register — I am going to be a nurse!"
Robinson was always curious about living things.
"You know what I used to do when I was a kid? I'd catch a frog, kill him, and operate on him — look at his heart, his intestines, his lungs, his brains."
And that curiosity brought her an early experience with home remedies — and pain — when she tried to examine a bumble bee.
"Momma said, 'he's gonna sting you!' But I didn't know what a stinger was. Oooh, he stung me! I screamed and hollered … She put it in some vinegar. That took care of it."
She was always fascinated with chemistry and healing. So was George Washington Carver, who became her patient later in life. Robinson says Carver was generous, too.
"Guess who paid my tuition? He did. And I didn't know it. But Doctor Carver paid it for three years [because] I'd stayed in contact. So when I came to college, he was here and that's when I saw him in person. We would go to class, in nursing. And on my nursing tray, where I kept all my medicine, I had a little flower or a green leaf or something on that tray."
So Carver had reasons to remember Meloneze Robinson. And that lasted right up to the end of his life.
"Doctor George Washington Carver got sick. He had a heart problem … I was his nurse. They'd said, 'Pick your nurse, Doctor Carver.' So he chose me because he knew of me. So I was his nurse. And when they took him back to his apartment, that's where he died in 1943."
To hear Robinson's thoughts on her doctor and doctor shortages in the rural South, check this previous WBHM story.