One Dead, Several Injured After Gas Pipe Explodes in Shelby County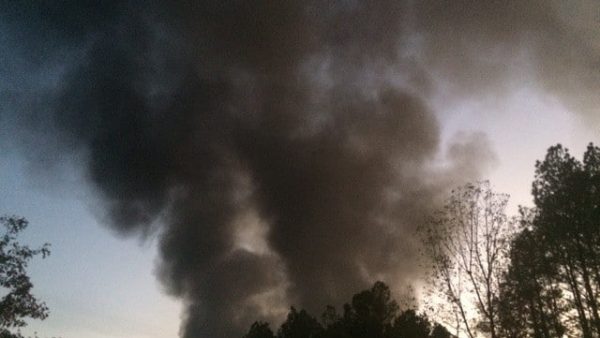 UPDATE: 2:55 p.m.
Officials have restarted one of two gas pipelines after an explosion yesterday near McCalla. The blast killed one and injured a half-dozen others. The other line, which distributes gas to consumers, remains closed.
The blast site was in a rural area of Grey Hill Rd. — residents nearby heard two loud booms and saw flames shooting more than 50 feet high. A fire burned more than 30 acres of drought-stricken terrain.
Officials say a crew was digging near the pipe with heavy machinery and struck the line, which sparked the explosion. This is the second incident for Colonial Pipeline in the last two months.
The same line was found leaking in September, which led to a shutdown that caused a spike in gas prices from the southeast to the mid-Atlantic. Colonial says this latest closure could last for several days and lead to more fuel shortages.
Governor Robert Bentley yesterday ordered all residents within a three mile radius of the blast site to evacuate. It's not known how many residents this order affects.