Timber: Music That's Haunting, Low and Easy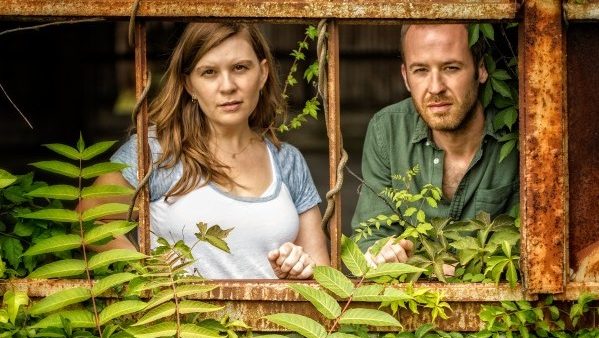 Timber is a collaboration between Janet Simpson and Will Stewart.
Stewart, an Alabama native, is currently based in Nashville.  A few years ago, he was working on an EP when Birmingham musician Les Nuby, (Verbena, Vulture Whale) suggested he get together with Simpson.
Simpson, from Birmingham, known for her work in Wooden Wand, Delicate Cutters, and Teen Getaway, added keyboards and her voice to a few of Stewart's songs.
Last summer, Stewart e-mailed Simpson about writing together, and soon they began trading songs via e-mail, giving each other notes along the way.
Blame is the first single from Timber's self-titled EP.  Simpson describes the group's sound as haunting, low and easy.
Timber is part of Secret Stages 2015 – they play Friday, July 31st at 10:15 p.m. at the 20 Midtown Stage located at Pale Eddie's Pour House.